So long story shorts ive had the jdm map lights installed for quite a while but my driver side door handle always gave me issues from time to time. I tore apart the panel and removed the rod's....car got put on hiatus for a while and now im looking to fix the driver side door handle/lock issue.
My car does have power locks via the alarm keypad. I have several rods including "2" sets of jdm map light rods but cant for the life of my figure out which rod is to be used.
So the "lock" rod is the original door rod and that works perfect fine however the "door handle rod" dosnt line up at all. I have "2" blue tipped rods which are supose to be to my knowledge for the driver side door however even while inserting the rod in blue tip first into the door in order for the handle to line up the rod is facing the entirely different direction.
Here are some pics to better help explain what i mean.
So here is just a basic pic of the panel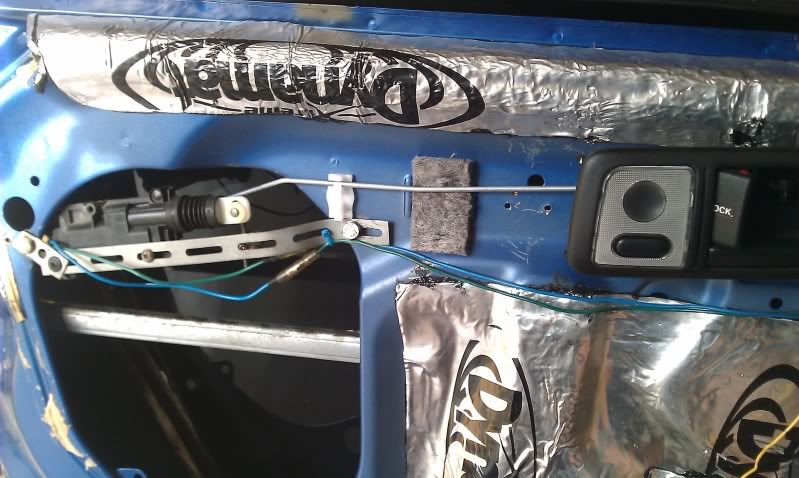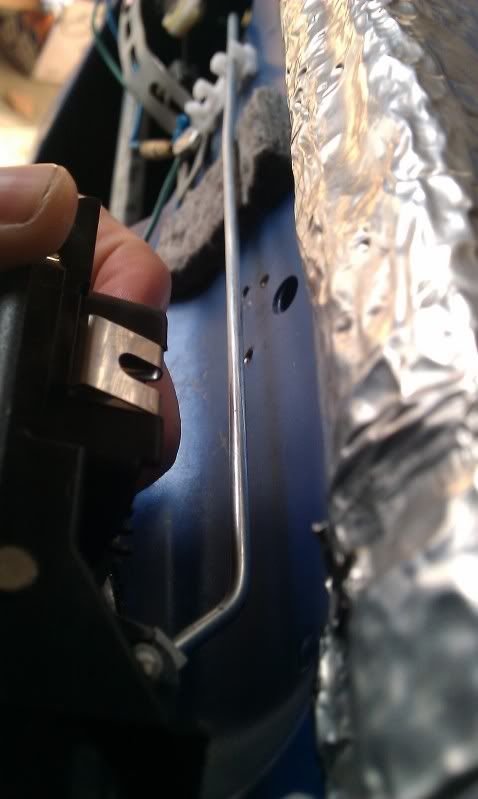 Here are "2" blue rods i have both are similar but not quite the same bend angles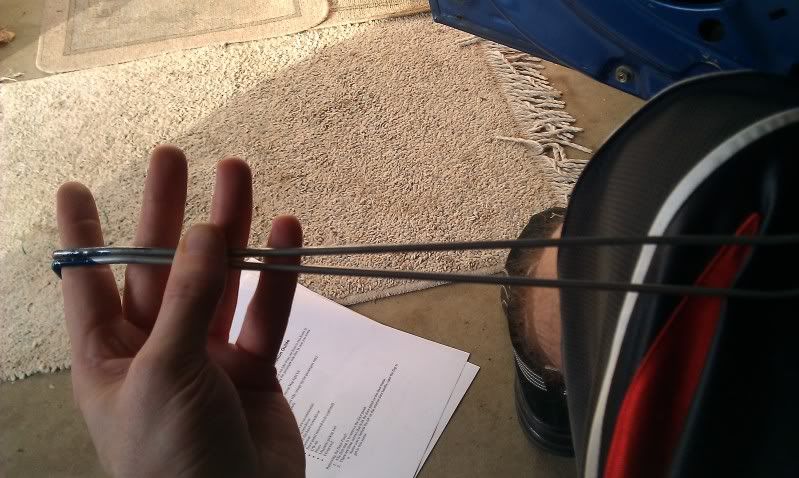 A further back view of both "blue" rods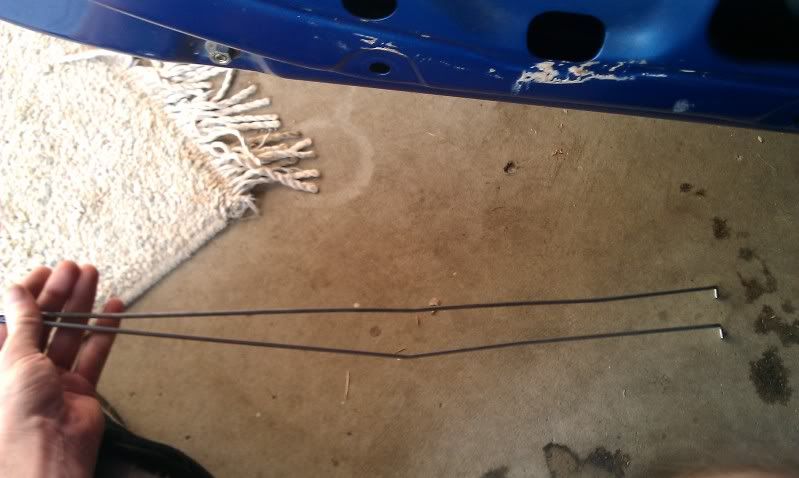 Good angle pic in front of the door panel..as you can see the blue tip in faces the wrong direction if attached to the door handle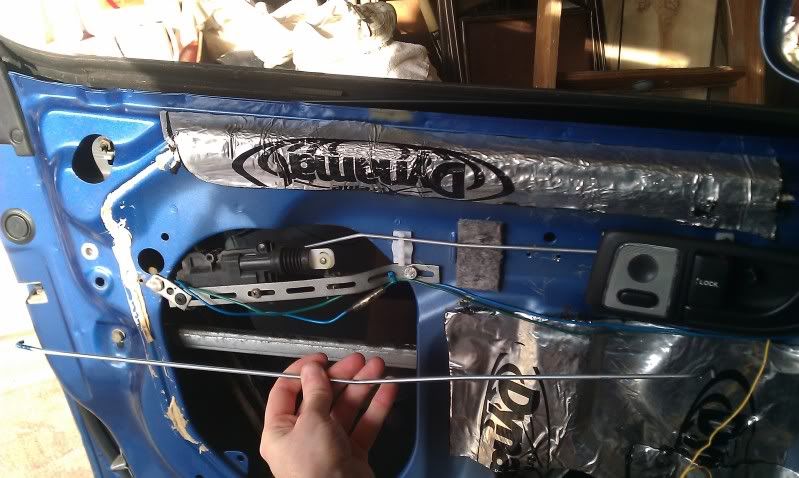 Now i know this method is wrong but wanted to show the clip im using for the "blue tipped rod" yes from what ive read the blue tip side goes into the door and not the handle, this was for picture purposes only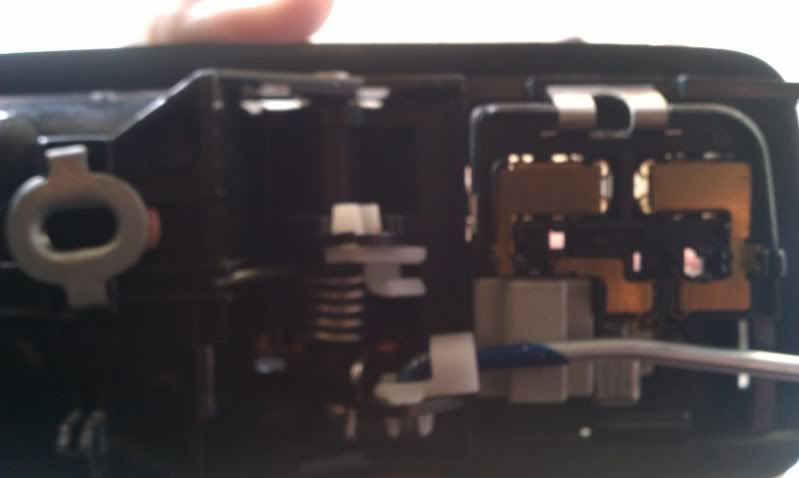 Heres an example of the rod installed and how it looks like its entirely for the wrong door, but its the blue version rod.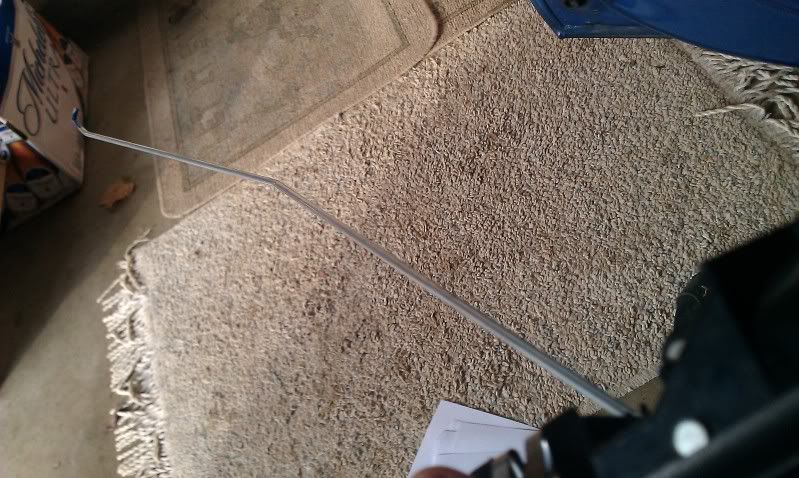 Am i doing something completely backwards or simply missing something obvious? Its probably a simple mistake but damn Ive if scratched my head on this for a little while.
Any info would be greatly appreciated, as always..thanks guys!