MI 2012 Honda Civic Si (96k miles)
04-17-2018, 09:34 AM
2012 Honda Civic Si (96k miles)
---
Location -
West Michigan (Willing to meet halfway within a reasonable distance for serious buyers - within a few hours?)
Car -
100% Stock2012 Black Honda Civic Si Coupe (Navigation)
Exterior Condition -
Zero accidents/Clean Title - Normal wear and tear for a 2012 - 8/10
Interior Condition -
10/10
Mileage -
96,xxx
Reason for selling -
Recently moved and no longer need the car (Already own 4 cars)
Maintenance -
Oil changes and filters changed regularly - Amsoil oil, Honda oil filter, K&N air filter, and Honda belt. It has brand new <5,000 mile all season tires all around.
Price -
$8,999 OBO (Based on recent sales in the area of comparable coupes) I believe this is the correct price, especially considering it's a rare Si with zero mods and never had any
Misc Info -
2nd owner, first owner worked for Honda. Never modified (outside of 20% tint), tracked, or autocrossed during our ownership and never saw evidence of abuse from previous owner. Everything works perfectly, including the clutch.
More images in the post reply below.
As mentioned in the details above, I have a 2012 Si for sale. If you have any questions please feel free to comment or PM me.
Thank you!
---
Last edited by bennyDA; 05-06-2018 at

02:42 PM

.
04-23-2018, 10:52 AM
Re: 2012 Honda Civic Si (96k miles)
---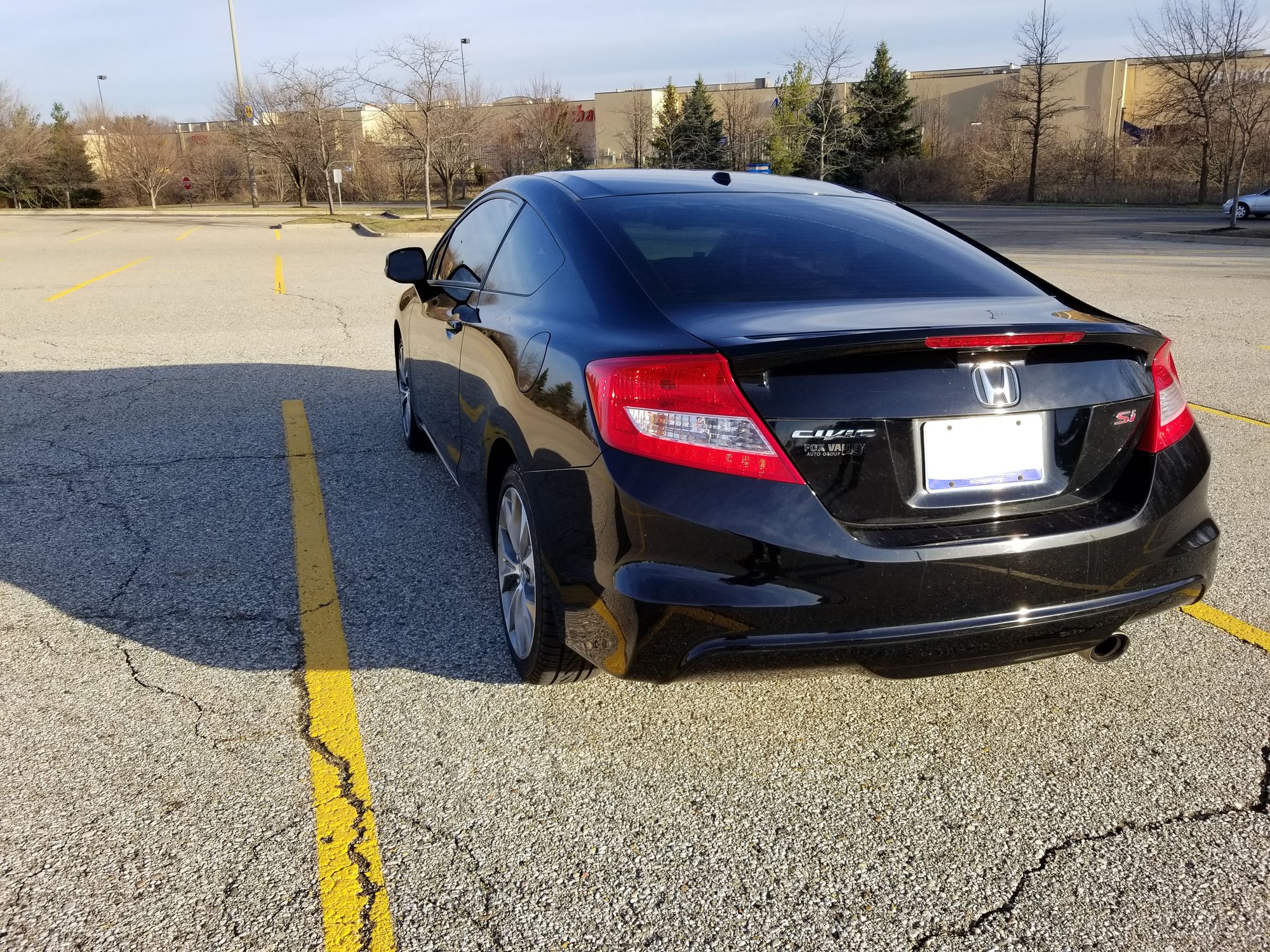 05-06-2018, 02:42 PM
Re: 2012 Honda Civic Si (96k miles)
---
Still for sale! Need this gone asap. Price is negotiable.