Laredo Honda-Tech meet?
11-06-2008, 06:34 PM
Laredo Honda-Tech meet?
---
This is being talked about on a local forum, just wondering if its a "honda-tech" meet since it doesn't seem to be showing up here, its happening on the 16h in Laredo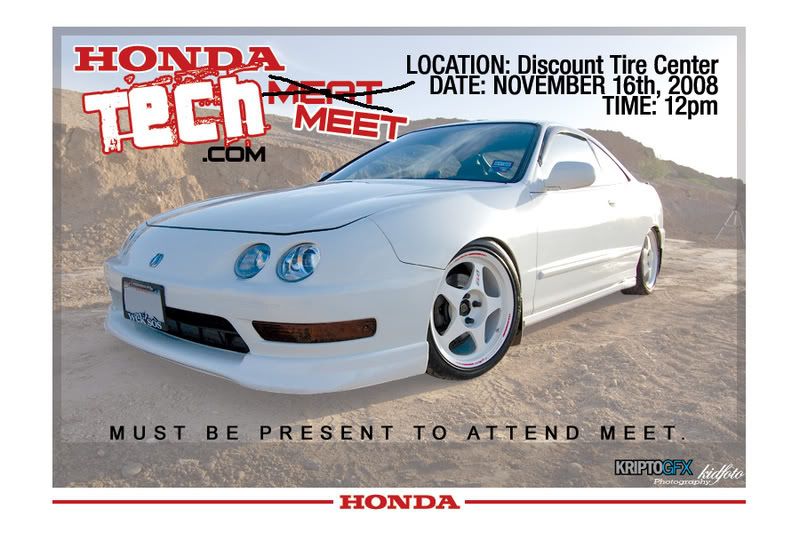 Either way might as well have this posted up here, get some more people to go.
11-11-2008, 10:12 PM
Re: (NazVil86)
---
bump for a dope meet, i think its a first in south texas. lets see how it turns out, oh btw thanks for making a new thread. hopefully ill come out with a surprise if over night deliver really means over night...lol
11-12-2008, 08:10 PM
Re: (NazVil86)
---
Originally Posted by NazVil86
lol it better, i wanna see those things on the car man.
I hope so man, mikeyyy wasnt able to pick up the wheels till tomorrow and hopefully ships em out tomorrow over night, and thats only if it really is OVER NIGHT
Thread
Thread Starter
Forum
Replies
Last Post