IMPORT FACE-OFF: San Antonio Raceway - 12/11/11
10-22-2011, 09:55 PM
Honda-Tech Member
Join Date: Jul 2008
Location: baton rouge, la, usa
Posts: 78
IMPORT FACE-OFF: San Antonio Raceway - 12/11/11
---
Just spreading the news... Who's going?
Donít miss out on $7000+ in cash and prizes at NOS Energy Drinkís IMPORT FACE-OFF on December 11th at San Antonio Raceway. Visit
www.ImportFaceOff.net
for series info.
If you would like to help pass out fliers while making some extra cash, please email your 1) full name, 2) complete mailing address, and 3) amount of fliers you'd like (envelope of 200 or box of 500) to
[email protected]
Promoters are assigned a number and are paid on commission, $2 for every flier that comes in with your number on it. Spectators bring in the fliers because of the $2 off admission coupon. Checks are mailed out within a week after the event. The program pays well if you get enough fliers out. There are successful, repeat promoters every year at every location. Here is what the flier looks like...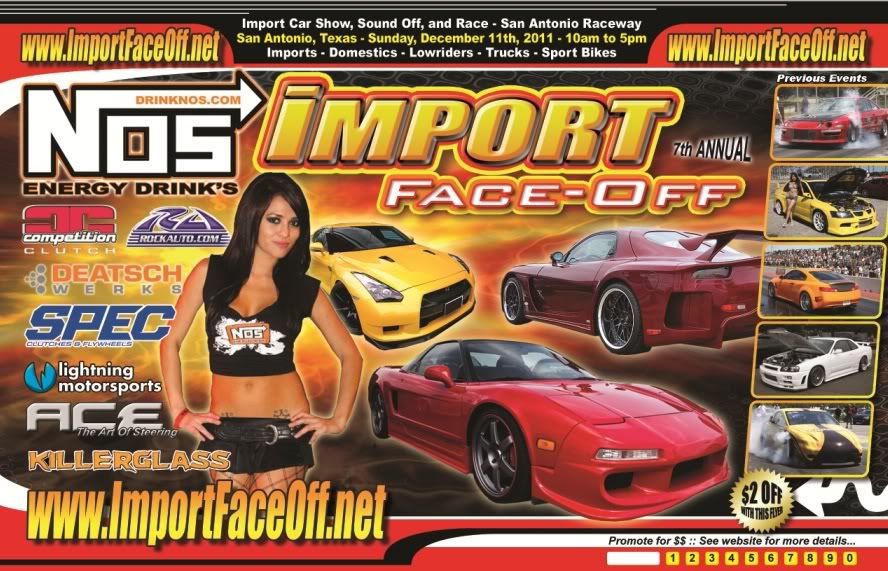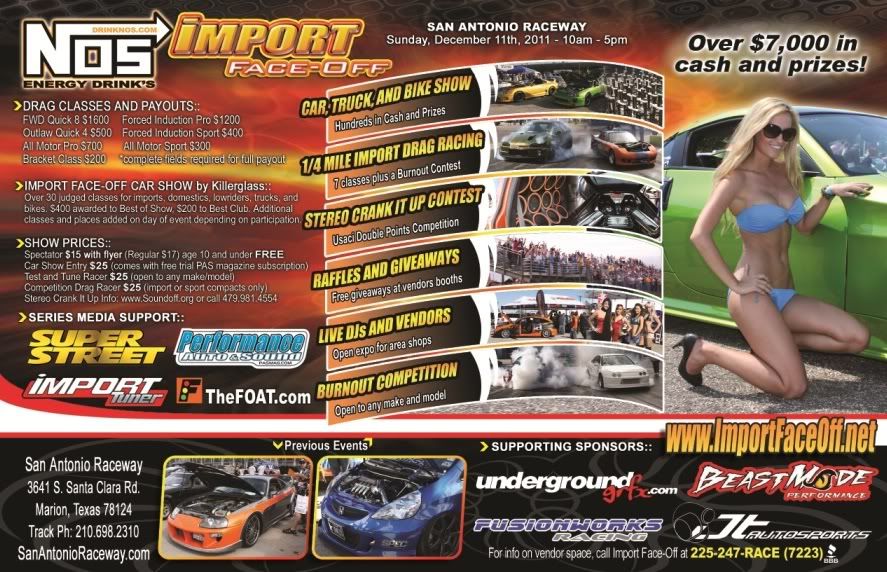 Thread
Thread Starter
Forum
Replies
Last Post