Chassis: 88 std
Motor: b18a1 (non vtec)
Last week my battery light started flickering.
The car also started running like ***.
I revved it out a bit one day and the car started falling on its face.
Later I noticed the battery light came on.
I could drive over 3k rpm and the light would flicker and go away.
Below 3k, it would stay on.
I checked battery and alternator connections.
All good.
I checked the alternator belt - also good.
I pulled fuse #14 and the light stayed on.
I drove the car yesterday and it finally bogged and cut off on the hwy.
I suspected alternator because the clock and gauges were getting dim.
Being that I was on the side of the hwy, I went ahead and removed the alternator.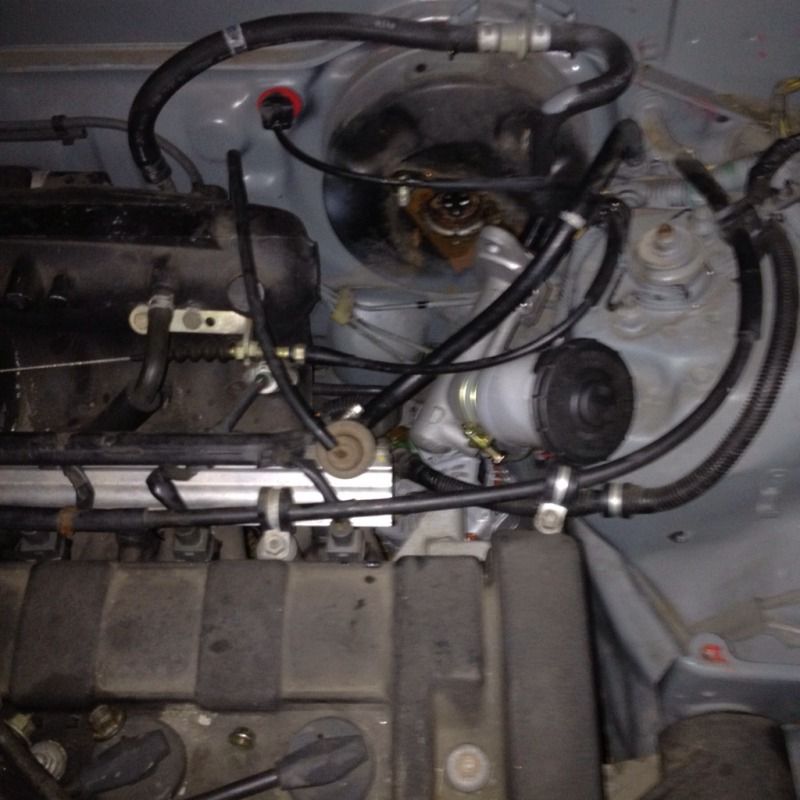 It IS possible if you simply remove the brake master cylinder and bend the brake hard lines.
I wouldn't normally recommend this, but in an emergency situation it is doable.
I got a ride to autozone, and $137 poorer I now have a lifetime warranty replacement.
The alternator removal took 5 minutes.
Wiggling it out from under the bmc took closer to 45 minutes.
Reinstall was about the same amount of time.
It is a huge PITA, but again it is doable.
In the future, I think I will replace sections of the brake hard lines with braided lines so I can easily r&r the alternator using this same method.