SUP. ek hatch pnw
01-08-2019, 09:19 AM
SUP. ek hatch pnw
---
Hi
just got this bad lil mamma jamma
$1600
1996 dx
171k
5 speed
exhaust is all messed up, needs wheels/tires, and the paint could be better, but i love her. interior is cherry
not a single aftermarket part to be found. had a bunch of community college parking passes in the back seat, environmental awareness stickers on the back window, and black seat covers all around. receipts for maintenance and work in glovebox.
offerup comeup.
i started with an eg coupe, then got ek coupe, then randomly honda shadow, then had baby, got 02 odyssey. now have 2 year old baby, 02 odyssey, 99 shadow, and project 96 ek hatch.
01-11-2019, 10:56 PM
Re: SUP. ek hatch pnw
---
thanks guys! im up in seattle. technically ballard.

plans are modest. this aint no crazy turbo project thread.
truly i wish this car had zero miles, zero anything, simply brand new to me. id be completely happy with it like that. alas, its 2018 and showing its age.
dont care too much about performance right now. i will be keeping this car, so i will address performance if and when the current engine runs its life.
i need to address some of routine maintenance that has been overlooked throughout the years.
really i just want it to be tightened up. replace all bushings i can find with better than stock ones. replace or cleanup all the old stuff thats worn out
will definitely be sourcing some older small clean honda wheels to wrap new tires on this week.
rear brakes and all that jazz from a dc2 hopefully soon
have some tein coilovers from a 97 integra, i think they fit?! (someone plz confirm thatd be rad)
the driver door closes badly, and has some weird dent in the edge. it kinda looks like the door was opened hard into a pole or something
interior is so clean, i might revert back to the original receiver and just keep it as clean as i possibly can forever.

its day three of ownership and last night at a bar, at my employee party, someone randomly kicked my driver mirror off. so thats awesome.
01-15-2019, 07:55 AM
Re: SUP. ek hatch pnw
---
yeah i definitely love this car!
took the hubcaps off today, new oil filter and oil, also fixed the sun visor.
wheels and tires next. the current tires are almost dead.
need to address the paint, but idk how.
would love a new mirror soon.
also gotta get the weird black trim around the wheel wells off.
would love to get some stock splash guards and all new plastics but yea
the wheels at the bottom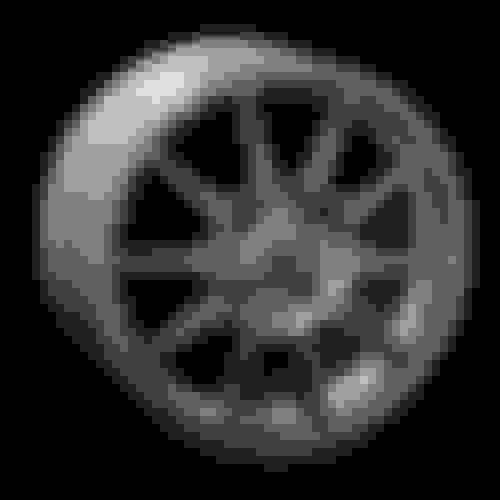 01-22-2019, 09:43 PM
Re: SUP. ek hatch pnw
---
can anybody chime in on suspension recommendations?
i am not daily but frequently driving this thing in pretty bumpy seattle
dont want to slam it at all
the shocks on it now are toast and ride quality is terrible anyways so its time
ive been reading alot and it seems koni yellows with ground control springs are most common but i dont want a 2-3 inch drop.
im lookin for half an inch to an inch drop.
bilstein b6 with gsr springs?
ive been reading the interchangeable parts thread and its really full of stuff, just most people dont discuss ride height there? im not sure what to search for
i like the idea of getting honda parts instead of other brands so please share any info!
thanks
01-27-2019, 10:55 AM
Trial User
Join Date: Jan 2019
Posts: 2
Re: SUP. ek hatch pnw
---
beautiful. if you have instagram by chance you should checkout these 2 pages they have some clean hatches you could get some cool ideas from.

INSTAGRAM - LATOMMYLA he has a hatch very beautiful
INSTAGRAM - Silva_built very clean show hatch

excited to see what you do brother!
01-27-2019, 03:07 PM
Re: SUP. ek hatch pnw
---
Bilstein is very good option.
Try buying some eibach springs, but they will lower you for sure, you need to see if it is good for you, or is it too much.

Beautifull car, and good quality photos, nice!
01-30-2019, 04:10 PM
Re: SUP. ek hatch pnw
---
thanks guys! im active on other forums, pics are a must everywhere.
damn the internet. now i just wanna buy stuff.
really want to tighten up the suspension. it feels like mush
realized i dont want the stiff ride of bilstein b6's so...
spoon fixed dampers / spoon progressive springs
new rear control arms
asr subframe brace w/ 24mm sway bar
new ball joints
spoon front strut tower bar
also, hot boi stuff-
spoon carbon bill
mud guards
yellow fogs
front and rear lip
jdm rear window fairing things
03-12-2019, 08:27 PM
Re: SUP. ek hatch pnw
---
did some more stuff!
clay barred it, got window visors, front mudguards, and debadged the back.
also ordered eibach pro-kit shocks and springs which im stoked about. also a mugen style front lip
​​​​​