OH FT/FS 2006 NHBP Civic Si Flashpro, RPF1, blown motor
12-28-2013, 03:38 PM
Honda-Tech Member
Join Date: Aug 2009
Location: Cincinnati
Posts: 26
Likes: 0
Received 0 Likes on 0 Posts
FT/FS 2006 NHBP Civic Si Flashpro, RPF1, blown motor
---
I have a 2006 NHBP Civic Si 165k on body that i am currently looking to TRADE
CAR HAS BLOWN MOTOR BUT WILL COME WITH K24
To make a long story short the car spun a bearing and threw a rod, I have all the parts to fix it (k24a1, tsx rods & pistons, CRV mount, flashpro, z3 trans) but with work and school I do not have the time. Transmission shifted great no grinds what so ever.
I would like to see if anyone would be interested in trading a running RSX type S for my car, with all the parts listed below, as well as the k24 bottom end to put in it, along with the blown si motor and good trans and all stock parts.
Open to all trade offers, worst i can say is no.
Also accepting cash offers.
CAN ADD CASH DEPENDING ON THE TRADE
Parts that will come on the car:
Skunk 2 pro S full coilovers
Vibrant Street Power V2 Cat-back exhaust
Tsudo Catless Race header
DC Short ram intake
Hondata Flashpro
Enki RPF1's 17x9 +22 (brand new less than 2k miles on wheels and tires)
Exhaust, header, intake, wheels, and tires all have less than 2k miles on them before the threw a rod.
All the parts are there, just needs the motor assembled and a tune downloaded onto the flashpro and you're good to go, like I said I just don't have the time right now and I am in need of a daily.
The best way to contact me for offers is text/call 513-518-6103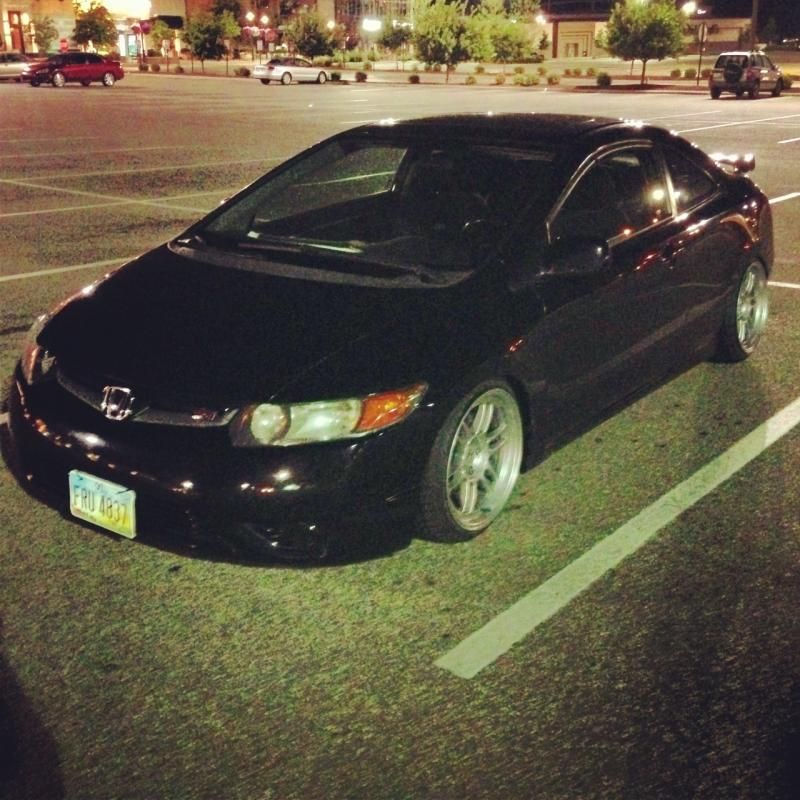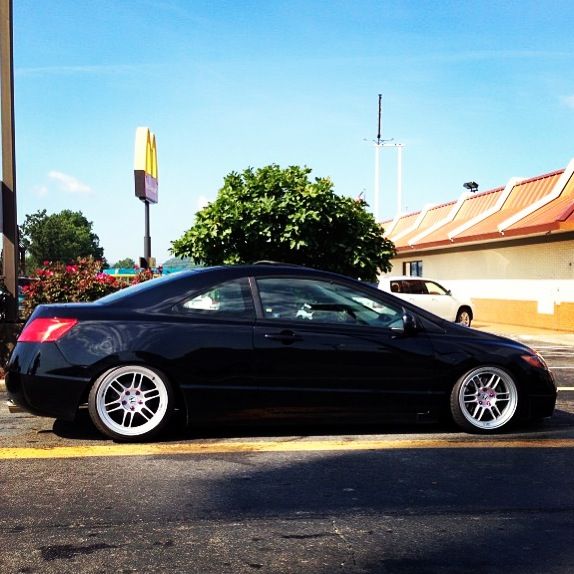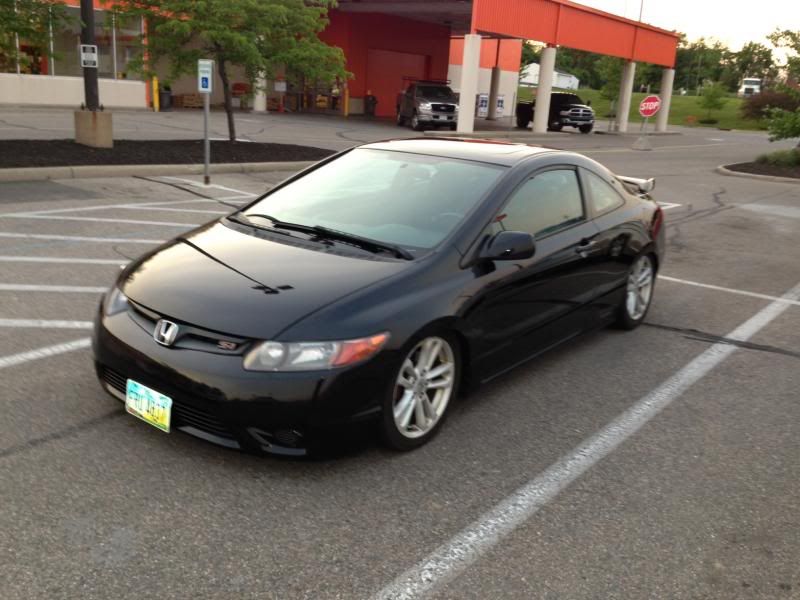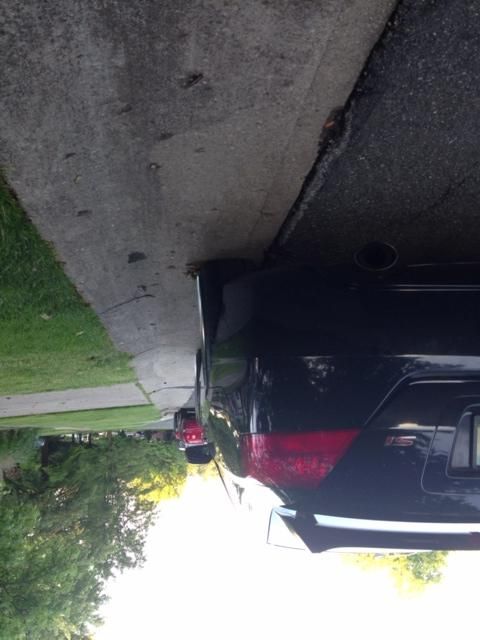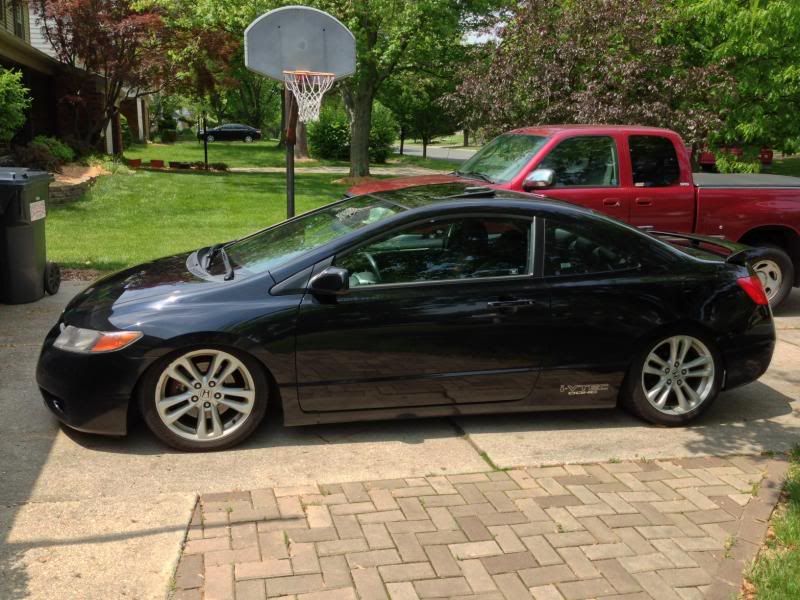 12-28-2013, 09:53 PM
Sanji
Join Date: Apr 2005
Location: ALL BLUE
Posts: 27,396
Likes: 0
Received 0 Likes on 0 Posts
Re: FT/FS 2006 NHBP Civic Si Flashpro, RPF1, blown motor
---
**EFFECTIVE IMMEDIATELY**
From todays date (3/18) onward; anyone selling ANY product in the marketplace will be expected to post a picture of their item for sale with a sign included in the photo. On the sign, should be your username, date and the words Honda-Tech.com on it. It can be handwritten or printed on a piece of paper. No photoshopped signs will be accepted.
Also, you need to post a price here.
01-01-2014, 06:51 AM
Honda-Tech Member
Join Date: Dec 2007
Location: Findlay, OH
Posts: 53
Likes: 0
Received 0 Likes on 0 Posts
Re: FT/FS 2006 NHBP Civic Si Flashpro, RPF1, blown motor
---
If you decide to part out, let me know!
01-01-2014, 07:12 AM
Honda-Tech Member
Join Date: Jan 2009
Location: newport nam va
Posts: 32
Likes: 0
Received 0 Likes on 0 Posts
Re: FT/FS 2006 NHBP Civic Si Flashpro, RPF1, blown motor
---
Thread
Thread Starter
Forum
Replies
Last Post
Honda CRX / EF Civic (1988 - 1991)