(GA) Eibach/KW Pro Street-S Coilovers 89-91 Civic/CR-X - $500.00
02-12-2017, 12:05 PM
Former Moderator
(GA) Eibach/KW Pro Street-S Coilovers 89-91 Civic/CR-X - $500.00
---
For sale - Eibach Pro Street-S for 89-91 Civic/CR-X with fork type rear LCAs. Prefer local pick-up, but if I MUST ship I'll weigh them, estimate shipping, etc.
Contact info:
[email protected]
(email or Hangout messaging will hit me immediately)
I'm on FB, and FB messenger hits me immediately. If you message me please reference "H-T Eibachs" or something.
$350.00
*Disclaimers*
- These are SOFT rates for daily driving. They are NOT good for auto-x, hard cornering, or riding slammed.
- They are perfect for lighter CR-X and Civic hatches. They are NOT ideal for wagons. I had them on my wagon and they rode so smooth, but had body roll and my Skunk upper control arms hit my towers on hard bumps due to soft rates.
If you're not familiar the Pro Street S uses KW extremely high quality dampers, Eibach ERS rate-matched springs, and retain factory tophats for quietness. The EF version uses helper springs up front so no spring rattling when unsettled, and linear springs in the rear. These listed for $1,100.00 and usually wholesaled for $850.00 at the cheapest.
These are in great shape, and dampers are still very hard to compress by hand. Feel free to contact me and ask any questions. $500.00 is a crazy deal for what you're getting. This isn't Chinese knock-off stuff with no name dampers, and cheezy springs. These things will last you a LONG time. If I had a DD EF I'd absolutely rock these again, no doubt.
Pics speak for themselves...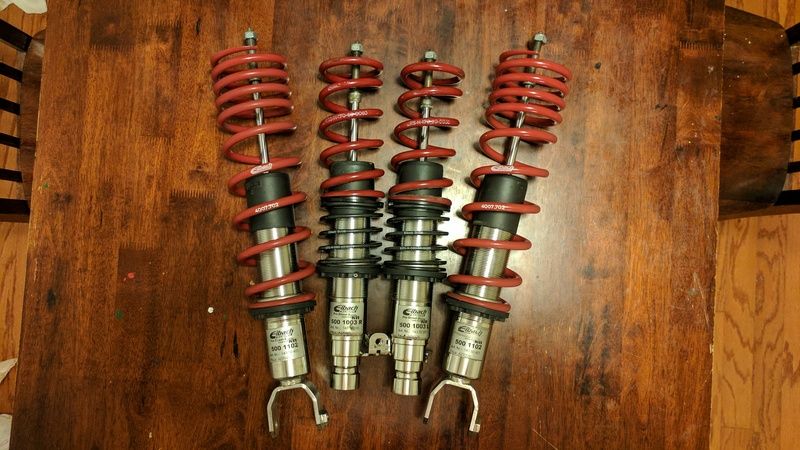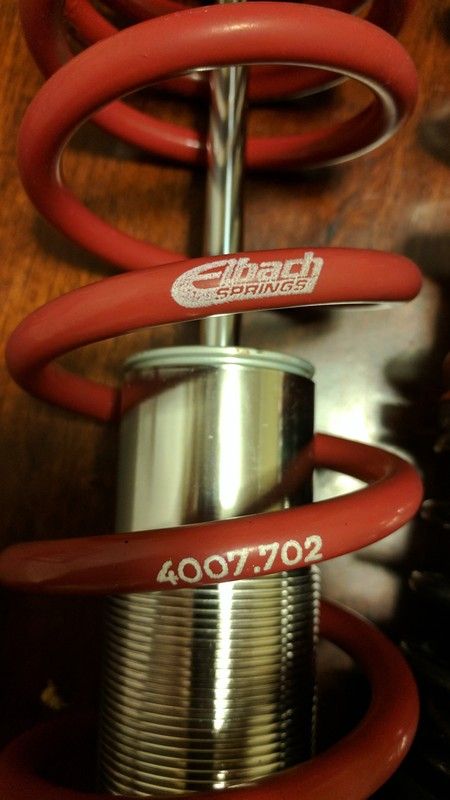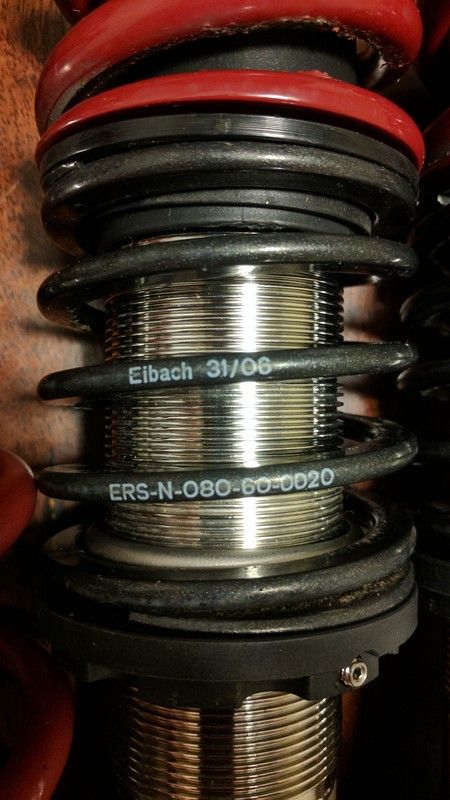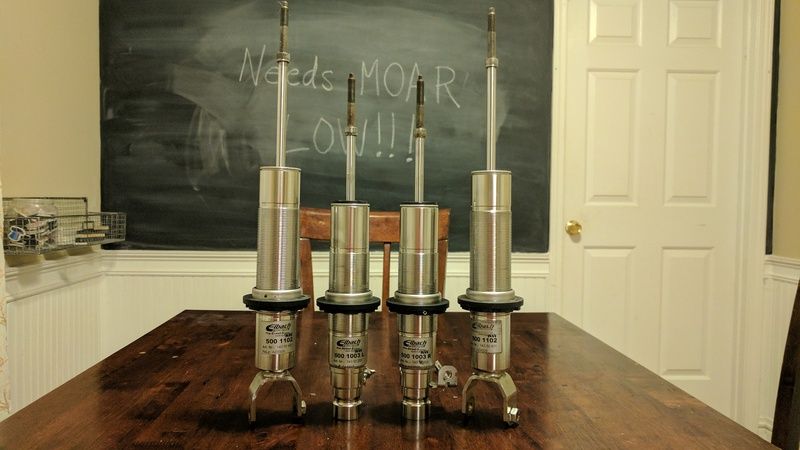 ---
Last edited by B18C5-EH2; 03-11-2017 at

12:48 PM

.
02-15-2017, 06:39 AM
Honda-Tech Member
Join Date: Jul 2008
Location: tx, U.S
Posts: 1,176
Likes: 0
Received 0 Likes on 0 Posts
Re: (GA) Eibach/KW Pro Street-S Coilovers 89-91 Civic/CR-X - $500.00
---
I have a dd ef sedan that I drag race sometime. will they be useful or too soft?
02-15-2017, 06:45 AM
Former Moderator
Re: (GA) Eibach/KW Pro Street-S Coilovers 89-91 Civic/CR-X - $500.00
---
My only worry for a sedan is that you'd run into what I did on my wagon - the rates are amazing to ride on DD, but if you have Skunk2 front arms they might hit the inside of the shock towers if you hit hard bumps. I DD'd on them for five years and it only recently got to me because of my long interstate drives to/from work, and lots of construction, etc. When loaded down with my family the tires would rub in the rear under decent cornering.
I'm just being 100% honest. Here is how they sat on my wagon - keep in mind the wagon is a strange bitch when it comes to suspension, so in order to sit level my fronts were all the way UP, and the rears almost all the way DOWN.
On your sedan, if it has a B swap (my wagon has a B swap = heavier than stock) expect the front to sit about that same height, all the way up. I miss the smooth ride it offered, for sure, but I've been contemplating auto-Xing again sometime, and that's not possible on the Eibachs.
***EDIT***
Just saw your sedan. Yeah these would not work for your use as I doubt the fronts would raise enough to clear your slicks. Just being 100% honest. hope that helps!
02-15-2017, 06:50 AM
Honda-Tech Member
Join Date: Jul 2008
Location: tx, U.S
Posts: 1,176
Likes: 0
Received 0 Likes on 0 Posts
Re: (GA) Eibach/KW Pro Street-S Coilovers 89-91 Civic/CR-X - $500.00
---
pic don't work. or at least on my work comp it don't ill pm me email to send it to if that's ok. and I have stock arms and yes turbo b series
02-15-2017, 07:29 AM
Former Moderator
Re: (GA) Eibach/KW Pro Street-S Coilovers 89-91 Civic/CR-X - $500.00
---
I emailed you pics of them on my wagon. Not sure why my hotlinked PhotoBucket pic won't show here...

As we discussed in PMs, definitely not a set-up you want to run if you need to raise occasionally to fit slicks. I do appreciate the inquiry though! Thanks man!

- Tom
03-13-2017, 04:40 AM
Honda-Tech Member
Join Date: Jul 2008
Location: tx, U.S
Posts: 1,176
Likes: 0
Received 0 Likes on 0 Posts
Re: (GA) Eibach/KW Pro Street-S Coilovers 89-91 Civic/CR-X - $500.00
---
Thread
Thread Starter
Forum
Replies
Last Post
Honda CRX / EF Civic (1988 - 1991)
Honda CRX / EF Civic (1988 - 1991)
Honda CRX / EF Civic (1988 - 1991)
Honda CRX / EF Civic (1988 - 1991)
Road Racing / Autocross & Time Attack