2000 Gs-R testing waters
09-23-2014, 08:57 AM
2000 Gs-R testing waters
---
I have a Stock Gs-r looking to get a legit offer the car is mint just need new paint roof fading
Location: NorthCal
mods:
JDM B18c Sir (pass smog has 2015 tags)
retro fit 2014 TSX projectors (4) not 2
JDM Wheels 5Zigen 16's or I have stock wheels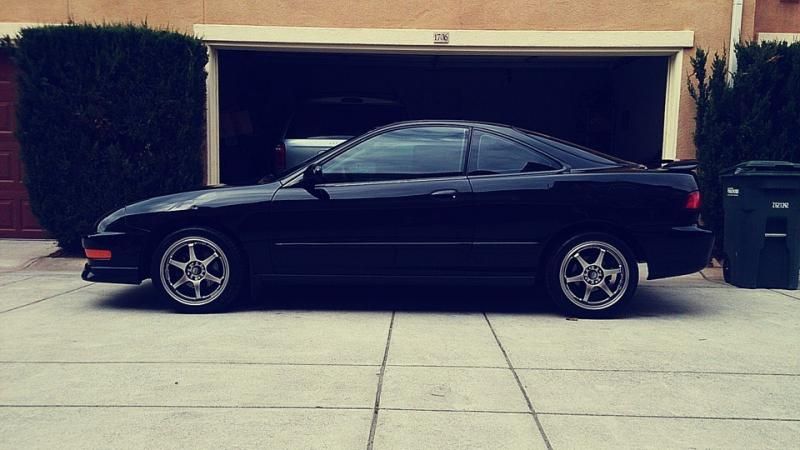 all four lights are on (very bright might **** people off on the road )
10-19-2014, 08:17 PM
Honda-Tech Member
Join Date: May 2013
Posts: 13
Re: 2000 Gs-R testing waters
---
How much are you looking to get, That is the question -.-

My offer: $4,200
Loc: In sac.

--------------
Also looking for a GSR, with low miles, and Clean Title. HMU anyone is selling thank you. I check honda-tech daily.
05-24-2015, 04:39 PM
Re: 2000 Gs-R testing waters
---
I want 5500 with Jdm Wheels or 4500 on stock wheels

Engine miles 70,00(JDM Sir-G)

Pros the car is 90% stock
Cons need to change a/c belt soon the car screams when you first start it sometimes. It's a belt that needs replaced and engine lights on and i know why so don't lowball this car is rear in stock form these days. It's my DD. But it seem there a bad wire from the injector from cylinder 1. I'm to lazy to fix it right and i have extra OB2 harness if needed. Other than that the car runs like new i drive it every day i don't race it hell i don't even use Vtec.
05-28-2015, 02:58 PM
Honda-Tech Member
Join Date: May 2015
Posts: 5
Re: 2000 Gs-R testing waters
---
02-03-2016, 10:41 PM
Re: 2000 Gs-R testing waters
---
I fixed the engine light so i'm keeping the car plus i just got brand new Skunk2 cams i'm going to install to bump up the power. Close thread thanks for looking
Thread
Thread Starter
Forum
Replies
Last Post