SoHonda Garage Oktoberfest 2013 | October 20th
09-18-2013, 07:28 AM
SoHonda Garage Oktoberfest 2013 | October 20th
---
The temps are dropping and the leaves are changing...
Throw on your hoodies and jeans and come hang out with fellow enthusiasts on a chilly fall Sunday! In traditional fashion we will be hosting the 6th Annual Oktoberfest meet this year and hope to see a lot of new faces and the good 'ol regulars.
In case you missed our 7th Annual summer meet (
https://honda-tech.com/forums/northeast-115/7th-annual-shg-bbq-august-17th-2013-a-3157509/
), you can always try to make it to this one and set it as a deadline to get some things on your car done for the year.
For those who have never been to our meets you can expect to see many high quality cars, a really nice crowd and an awesome location. The scenery in the Hudson Valley is simply stunning especially in the fall with the leaves falling. The roads in the area are always a blast to cruise in and always makes it worth the drive to come out.
We will be BBQ'n and as always we ask that everyone contributes with food, drinks or supplies. Typically we'll need the usual barbecue stuff like Hot Dogs, Burgers, Buns, Grilling Utensils, Cheese, BBQ/Ketchup/Mustard, Chips, Papertowels/Napkins, Charcoal, Water, Drinks, Beer, etc. Basically whatever you can bring will be appreciated. Even a grill would be nice! In the past people have been good but to be safe, bring what you'd like to eat!
To keep track of what we need, please post in here to let us know if you are planning on coming through and bringing other friends as well. Feel free to bring your pets if you'd like!
Check out the roll call to see what people are going to be bringing so that way we cover all bases. Hot dogs and burgers usually run out by the end of the day but anything that can be thrown on the grill is most important!
We also ask that nobody does any burnouts, revs their cars obnoxiously, etc. The police usually drives by a couple of times to make sure things are in check but no one has been hassled so far. Use your best judgement and drive responsibly.
Date:
Sunday, October 20th, 2013
Time:
We will be setting up the spot at around 10-11 am, but we ask for people to start showing up at
12:00 noon
.
Location:
James Baird State Park
14 Maintenance Ln
Pleasant Valley, NY
12569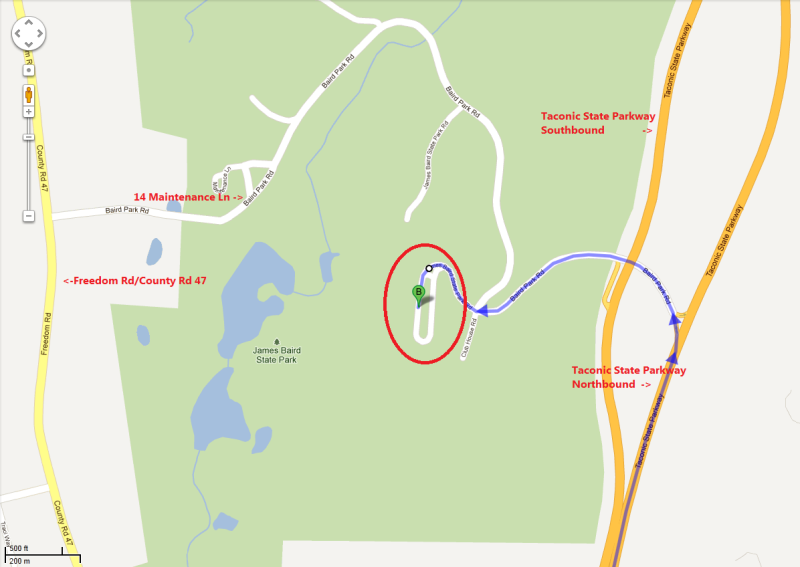 Warning:
The Taconic Parkway is a beautiful road with long stretches and little traffic however don't be fooled, there are often hidden cops and you will see them when least expected so do not speed! The speed limit is a low 50mph or 55mph in some places mainly due to being by the woods so crossing deers are very common and the police does enforce it.
The SHG meets have been known to be one of the premier Honda meets in the Northeast, but we extend the invite to quality cars of all makes and models, whether it was built for beauty or speed.
For those interested in last years coverage:
http://sohondagarage.blogspot.com/20...est-recap.html
The year before:
http://fresh2deathri.wordpress.com/2...oberfest-2011/
Here is a nice video that was taken at the 2010 Summer meet:
With all that said, I hope to see you all there!

ROLL CAL
L
--->
SHG_Felliphe
SHG_Mike
SHG_Chiquita
AllMotorDan (SHG_Dan)
Thread
Thread Starter
Forum
Replies
Last Post
Honda Civic / Del Sol (1992 - 2000)