Please give me some insight on this post
11-14-2010, 07:07 PM
Please give me some insight on this post
---
Ive been out of the honda game for a year or so and im not sure if prices have changed or not. Without me telling you what hes asking what would you guys say this is worth? Please be honest, and im sorry if this isnt posted in the right section. Thanks
Heres the post: i have a 95 civic with a gsr swap motor and trany body is in good shape no rust has orange Rota slipstream rims wrapped in kumho tires not even a weak old and full greddy exhaust from headers back aem cold air intake really nice jdm short throw shifter and has the 4 disc conversion batery is relocated to the trunk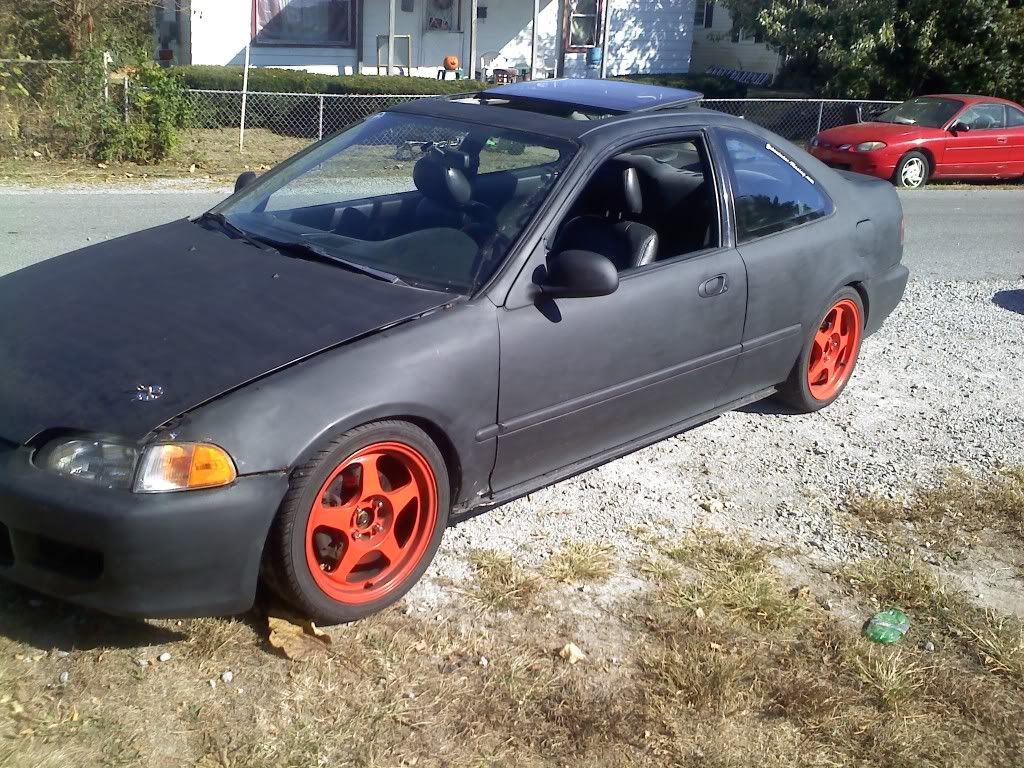 11-14-2010, 07:26 PM
Re: Please give me some insight on this post
---
well 1500 and my motorcycle but its only worth 500 so i guess ill go ahead and do it. Thanks for the insight, anyone else got an opinion?
11-14-2010, 11:06 PM
Re: Please give me some insight on this post
---
I'd be a bit worried.

The guy can't spell and he claims the body is in good shape. Looks like it was in a fender bender because the bumper cover is covering the bottom of the headlight a bit and there is damage to the top of the driver side fender above the corner light. Also looks like rust is starting at the drivers side fender where it meets the bumper cover. Sooo....this would make me wonder about the motor.
11-15-2010, 05:34 AM
Re: Please give me some insight on this post
---
yea thats what i though too, the kid selling it is a 16 year old kid and he doesnt really know anything about honda's or cars in general i think. Hes selling this to buy a truck. lol
Thread
Thread Starter
Forum
Replies
Last Post
Northern California (Sales)
Honda Civic (2001 - 2005)
Honda CRX / EF Civic (1988 - 1991)