theBrandoski ruckus build as seen on TR.lots of pics
11-14-2010, 07:58 AM
theBrandoski ruckus build as seen on TR.lots of pics
---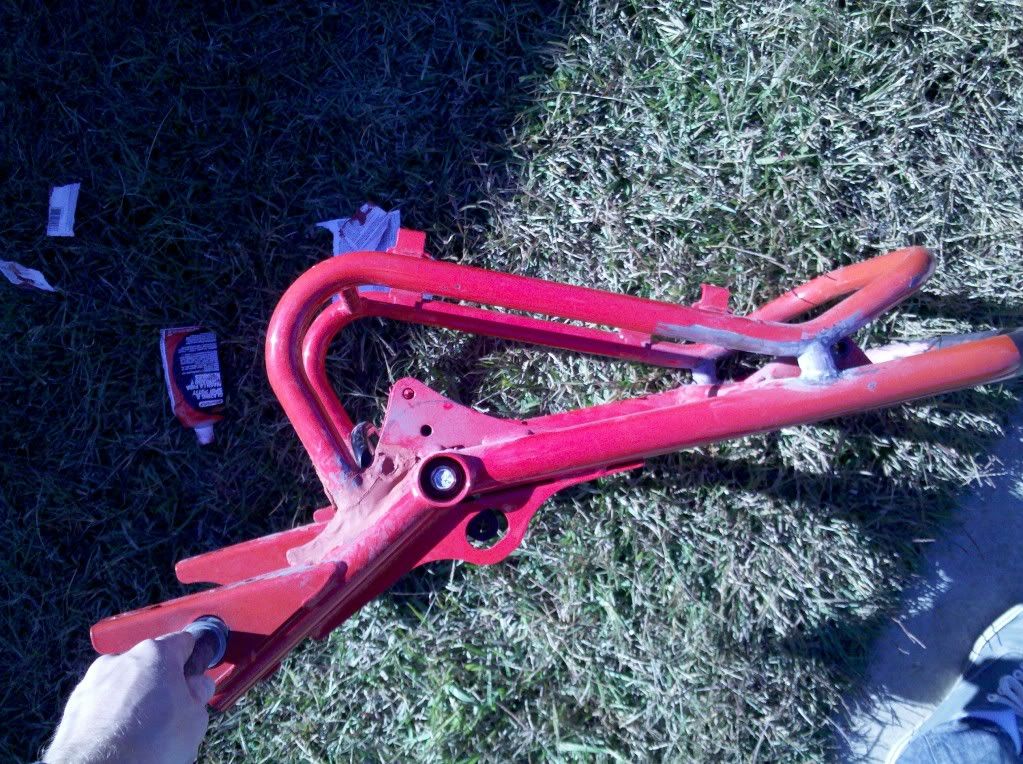 Sanding is not complete in this pic, after i get it painted ill post another.
I removed the original seat frame mounts and made tubular notched spacers, welded in place and used filler and some sanding to smooth.
chopped the front of the frame to create a lower and slightly more "aggressive"(lower center of gravity) position VS the typical low long reach that you get with a lowered seat frame; im 5'8 so this feels more comfortable and allows for a better tuck and overall comfortability. In addition it also makes the Ruckus look stretched without moving the engine.
Spray truck bed liner & modded BOWLS "jdm" cup holder. basicaly removed the cam clamp and used the cam clamp to create my Garmin mount.
removed the stem on the blinkers to move them closer to the center of the bike, much cleaner and less like Dumbo!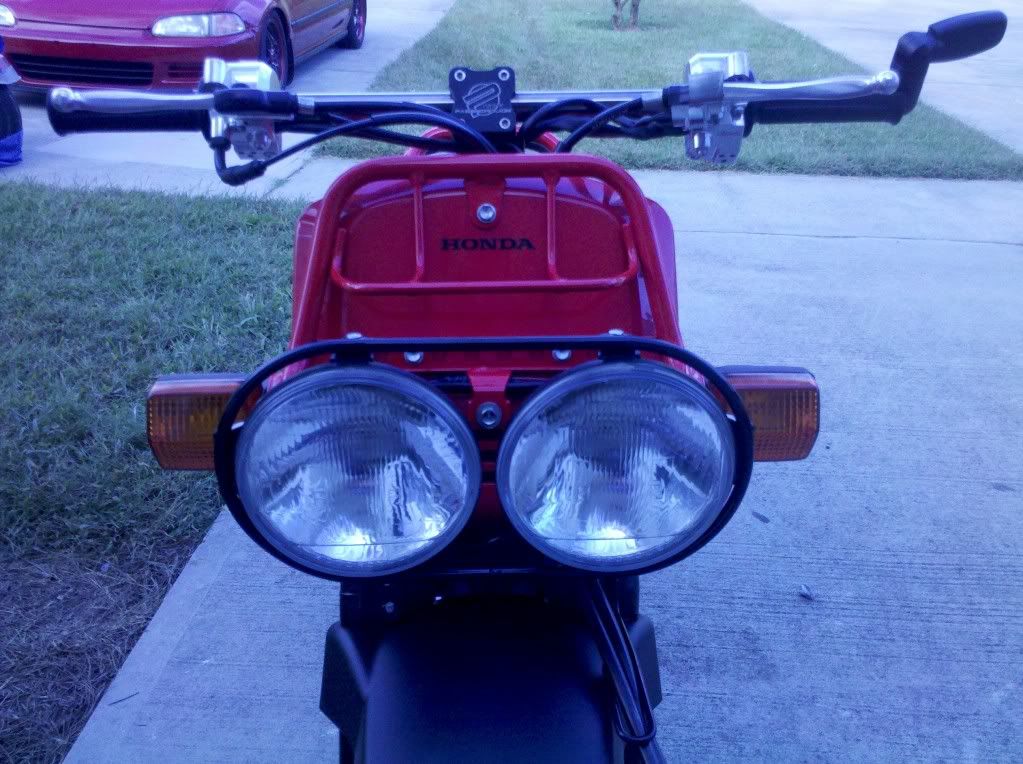 Honda Fighting Red paint is on the way, will spray this week, ill keep the updates rolling...oh and Polini varriator arrived today! Thanks BOWLS!
Sorry for the crap Droid Pics, Critique welcome just no drama you Queens! :D
After countless hours of glazing and sanding,glazing and sanding,glazing and sanding,glazing and sanding,glazing and sanding it was finally ready for paint.
red sealer
layer 1 of Honda Fighting Red
Me laying the 2nd coat on.
FAST-FORWARD...
Back together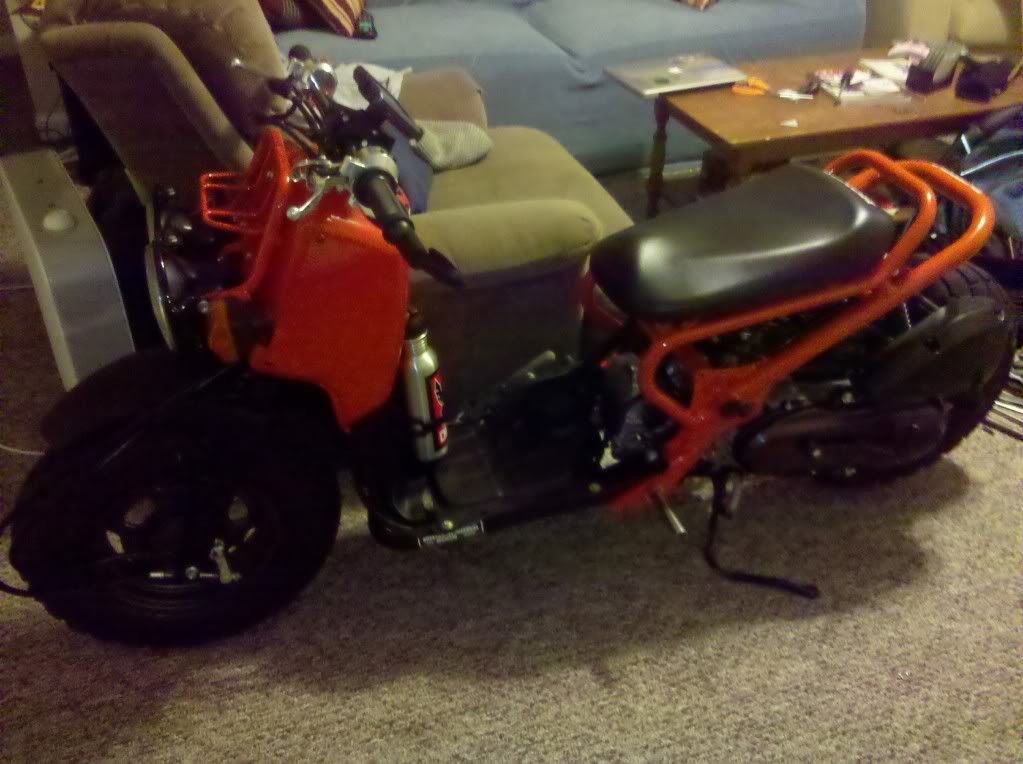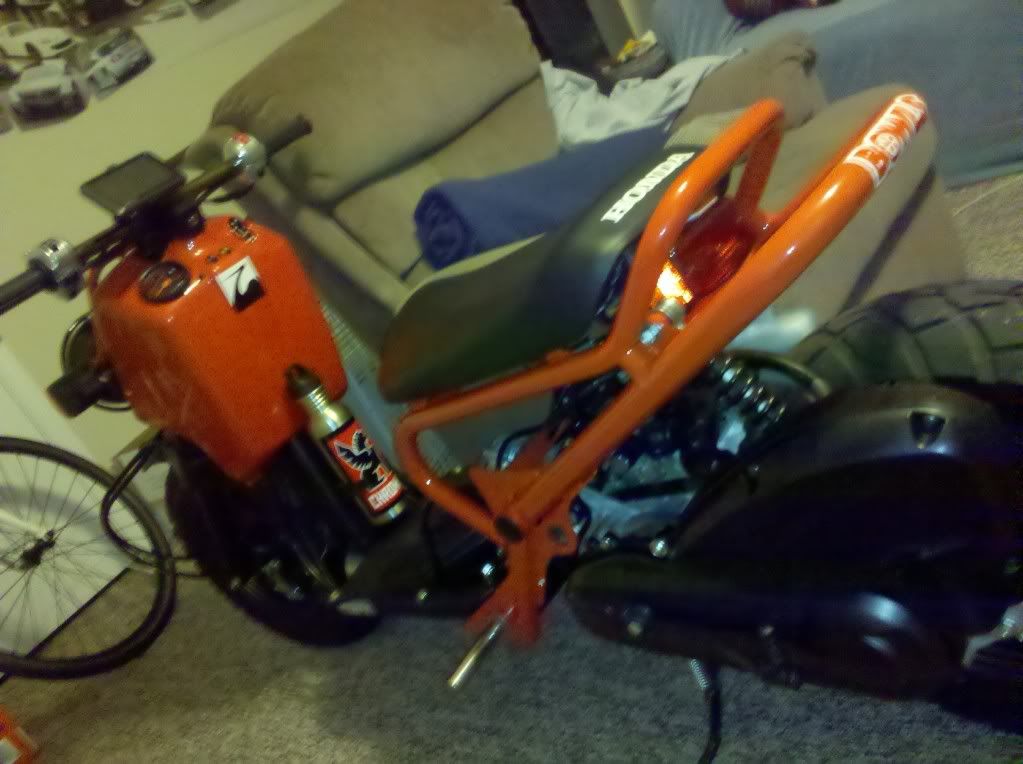 the crap Droid pics don't really serve it justice.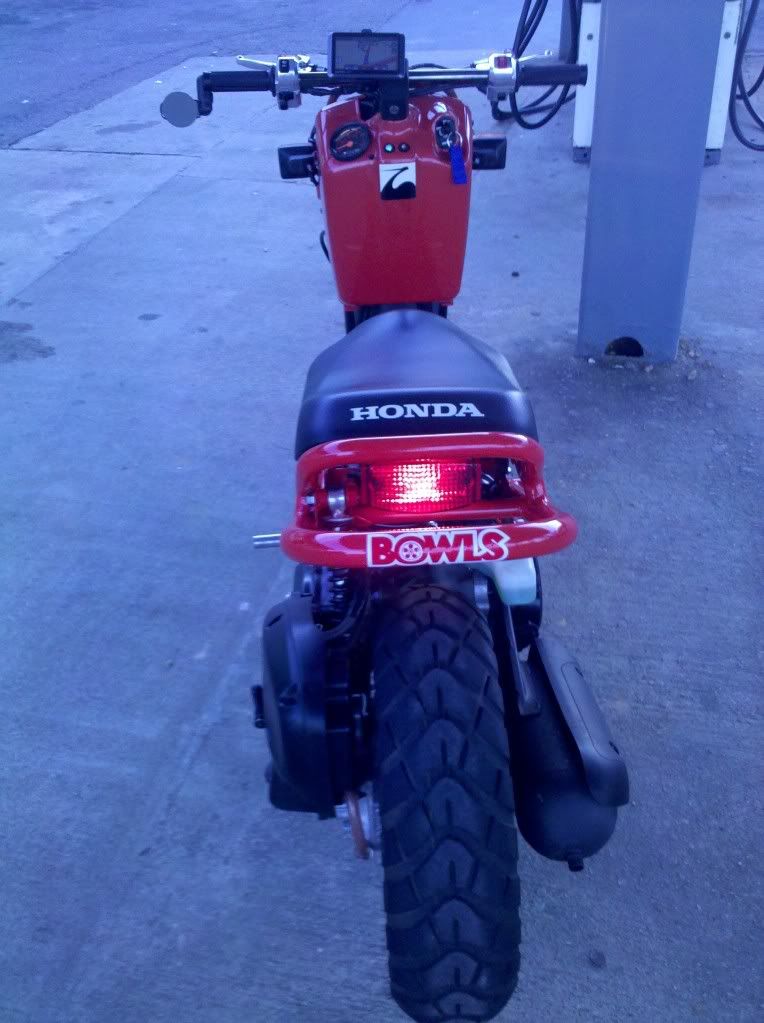 first ride with the Polini variator(otherwise stock)...I hit 48 on slight downhill, doing 46 on flats easy, climbing slight hills doing the original flats speed of 42...I'm satisfied. :banger:
Thread
Thread Starter
Forum
Replies
Last Post