Any love for old-school Honda scooters?
03-13-2011, 12:17 PM
Trial User
Join Date: Mar 2011
Posts: 1
Any love for old-school Honda scooters?
---
I see a lot of Ruckus owners here. Just wondering if anybody likes the older Honda scooters.
Here's a few pics of my old school Honda scooter junk.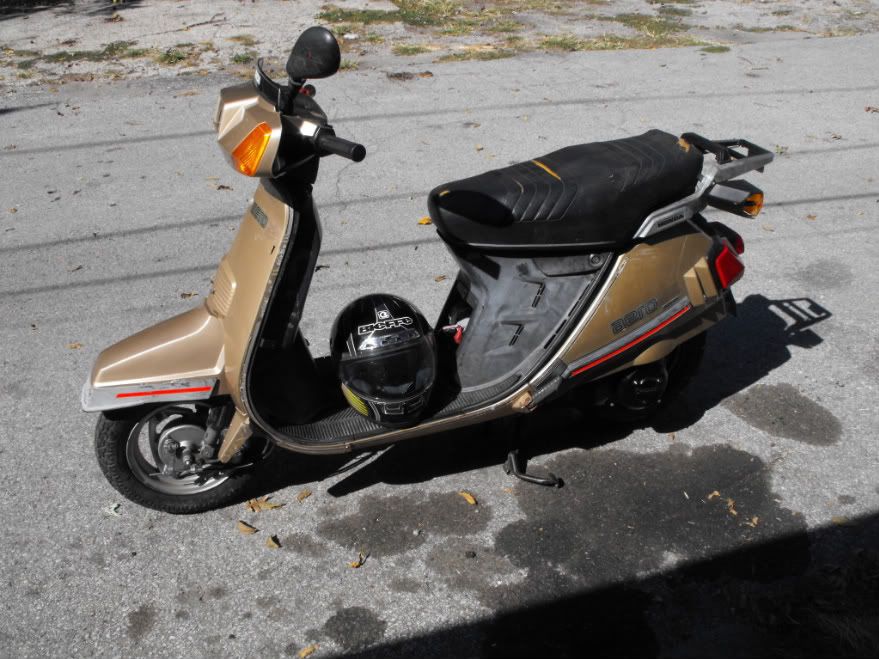 This is my 1984 Aero 125. 125cc, 2 stroke. The largest 2 stroke scooter Honda ever imported. Stock it would do about 60mph.
It was a mess when I got it, so I cleaned up the body, patched some holes, and rattle canned it a proper Honda white.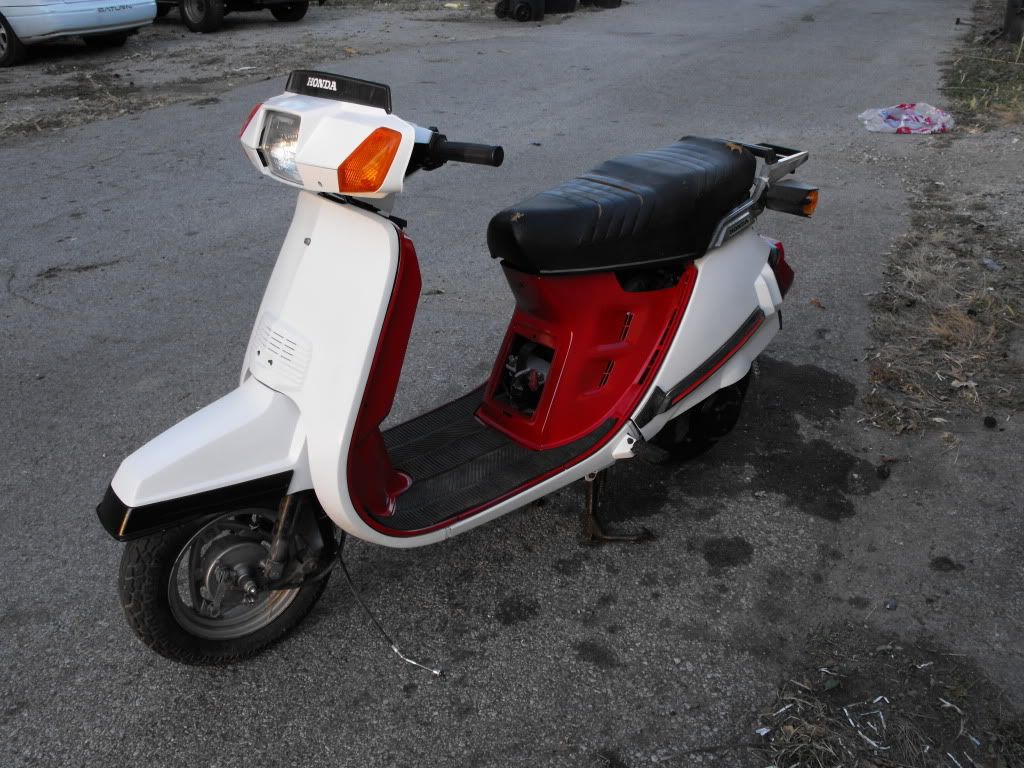 I also replaced the stock 18mm carb with a 28mm Oko flatslide and the stock 2 pedal reeds with a CT 4 pedal reed on a custom adapter plate (nobody sells reed upgrades - or anything for that matter - for the Aero 125).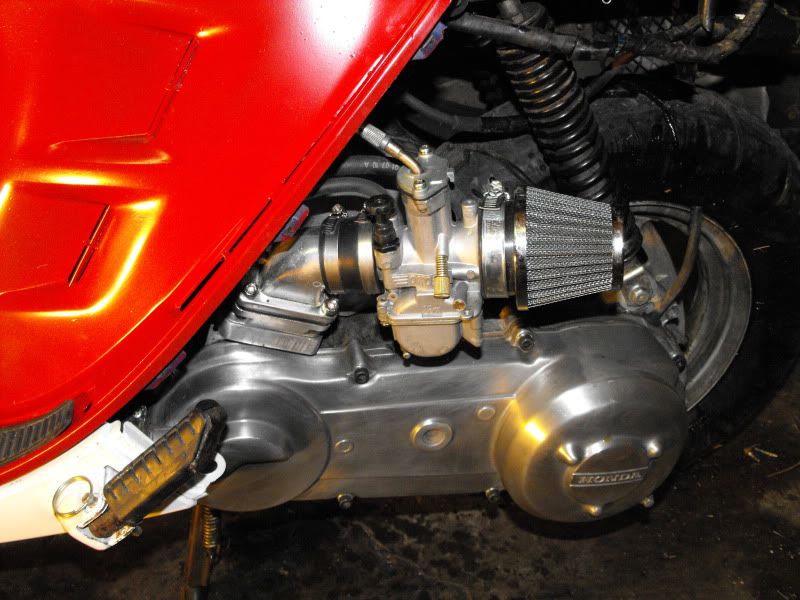 It'll bury the 75mph speedo now.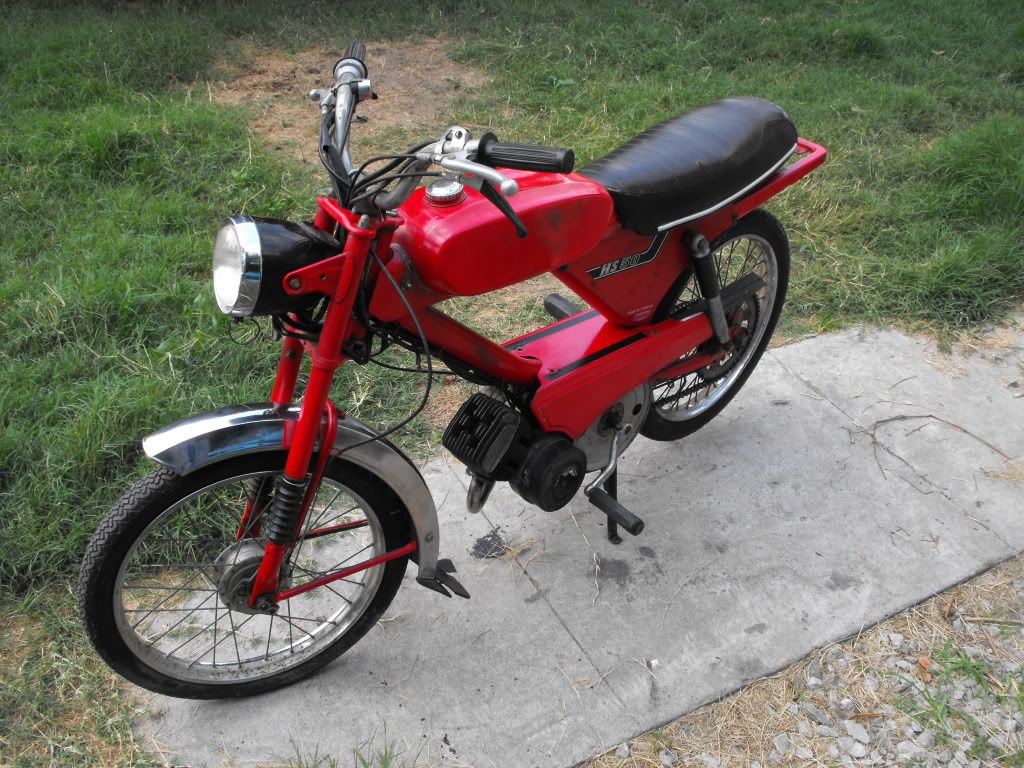 This was my 1977 Batavus HS50 moped. Slow, but kinda cool looking.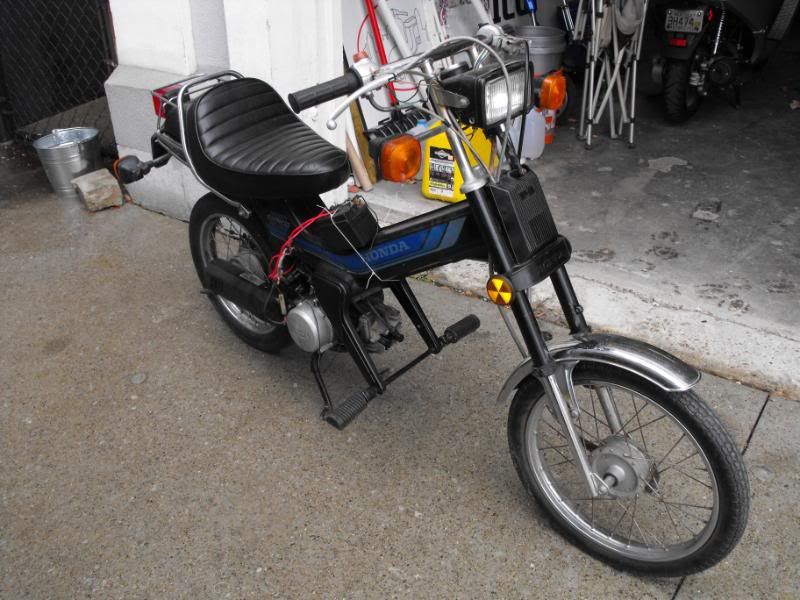 This was a 1982 Honda Urban Express Deluxe that I picked up for $50. Faster than the Batavus, but friggin' UGLY!.
So I made this.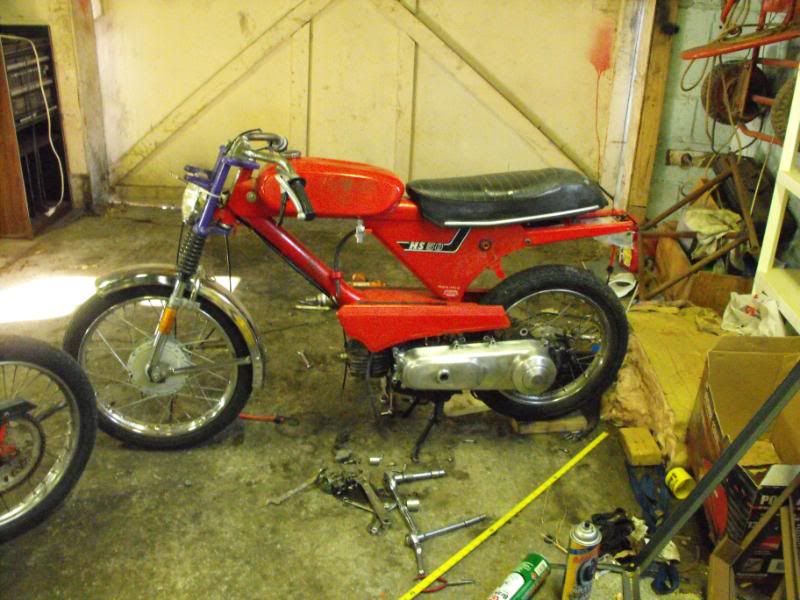 This one is still a work in progress. Needs a lot of little stuff (a real headlight, real bars, some paint work, a 70cc kit, some variator tuning, a 16" rear wheel).
Somewhere along the line, I also picked up this 1985 Spree. Not sure what to do with it. I'd like to find a Dio engine for it, but I've been looking for that for months and haven't found one...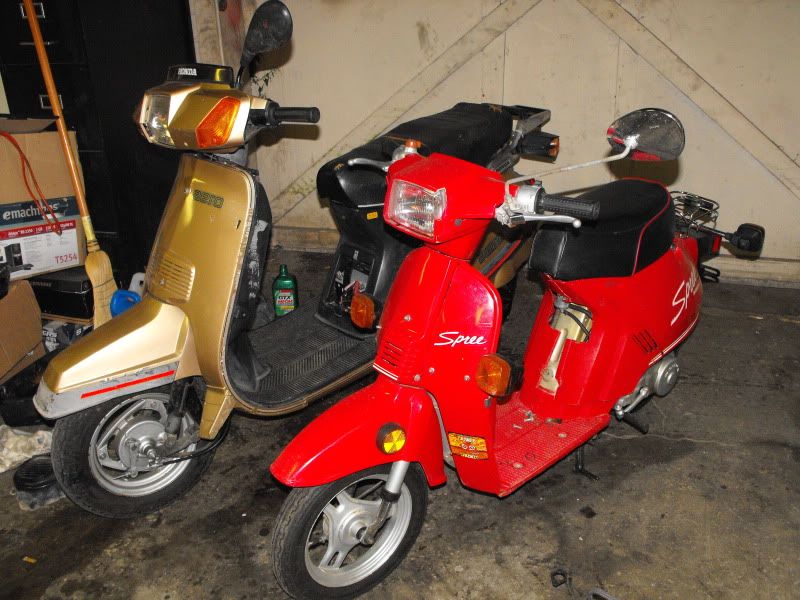 And a courtesy pic of my daily driver Civic.
So yeah, that's my old Honda scooter junk.
Cool? Or a waste of time and money?
03-28-2011, 07:55 AM
Re: Any love for old-school Honda scooters?
---
I'm a huge fan of the old school scooters. I'm looking for an elite to ride around this summer.

I actually think I saw your Aero on Craigslist when I was searching... haha.
04-06-2011, 04:38 AM
STR8 to Ignore List
Join Date: Dec 2010
Location: PISTOLVANIA, PA
Posts: 162
Re: Any love for old-school Honda scooters?
---
Thread
Thread Starter
Forum
Replies
Last Post
Honda Civic (2006 - 2015)