Close Up pic of top of D16Y8 intake mani vacuum lines
07-19-2014, 11:06 PM
Honda-Tech Member
Join Date: Jan 2014
Posts: 50
Close Up pic of top of D16Y8 intake mani vacuum lines
---
I am having a hell of a time being sure which vacuum lines go where.
It all started with my "high idle" issue when I purchased the car.
High idle, random idle, hesitation/jerkiness when pressing the throttle.
I am going down the list and the next thing is the checking for proper hose routing and then leaks..
I have this schematic, but it is not 100% clear, as I am not extremely familiar with Hondas.
http://repairguide.autozone.com/znet...528018f91e.gif
Anyone with a pic, especially anything pertaining to the lines that go from the intake mani to airbox, as well as the lines that run around the fuel rail.
I am working with #17 and the related.
Thanks ahead of time.
PS no google didnt have many good images to work with.
07-19-2014, 11:08 PM
B*a*n*n*e*d
Join Date: May 2014
Posts: 1,035
Re: Close Up pic of top of D16Y8 intake mani vacuum lines
---
You think a Honda is bad!? Look up the vacuum diagram for a Mazda 1.3b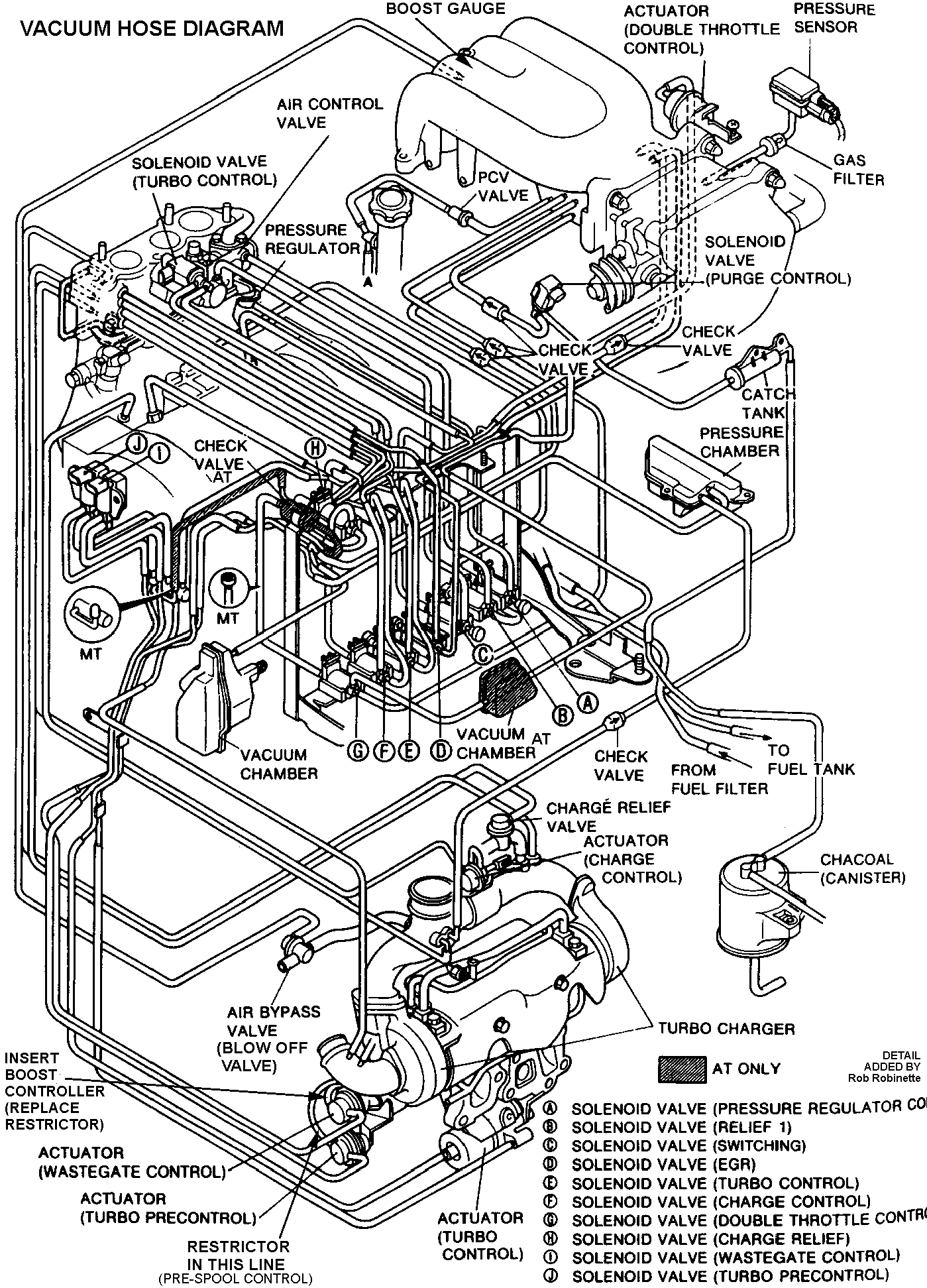 now dont feel bad because you dont have a problem like that!
...........
have you checked the factory service manual? Or even a Haynes manual?
07-20-2014, 12:53 AM
Honda-Tech Member
Join Date: Jan 2014
Posts: 50
Re: Close Up pic of top of D16Y8 intake mani vacuum lines
---
ROFL thanks for making me feel better...
I am still chugging away at it... the line to the purge control solenoid was plugged at the upper intake, and the purge control side was just open. I removed the plug and ran a new line..
From my evap control canister there is no purge joint at the end of the line. Could this cause problems like high idle, besides throwing codes?
07-20-2014, 01:18 AM
Re: Close Up pic of top of D16Y8 intake mani vacuum lines
---
Thread
Thread Starter
Forum
Replies
Last Post
Honda Civic / Del Sol (1992 - 2000)
Honda Accord (1990 - 2002)
Honda Accord (1990 - 2002)
Honda Accord (1990 - 2002)
Honda CRX / EF Civic (1988 - 1991)