Civic HX owners, wiring question, 5-wire o2 sensor
11-07-2007, 06:46 AM
Civic HX owners, wiring question, 5-wire o2 sensor
---
I am in the process of converting my CVT HX to a manual transmission.
The CVT equipped HX's use a 4-wire o2 sensor. The manual HX's use a 5-wire o2 sensor. Since I will be using the manual P2N ecu now, I also must convert my 4 wire 02 sensor to 5 wire.
I have the 5-wire 02 and a female connecting plug, now I need help knowing which wires go where. (the connecting plug is cut from an obd1 harness, that's why there are 8 yellow wires.) Your HX manual plug should have 7 wires and 1 empty spot.
If someone could pop their hood and write down the colors of the wires in order of 1-8 (5 should be empty) you would be my hero.
I have about 100 pics and will be doing a complete how-to for all the people who want to swap their CVT for a manual
your name will be in the credits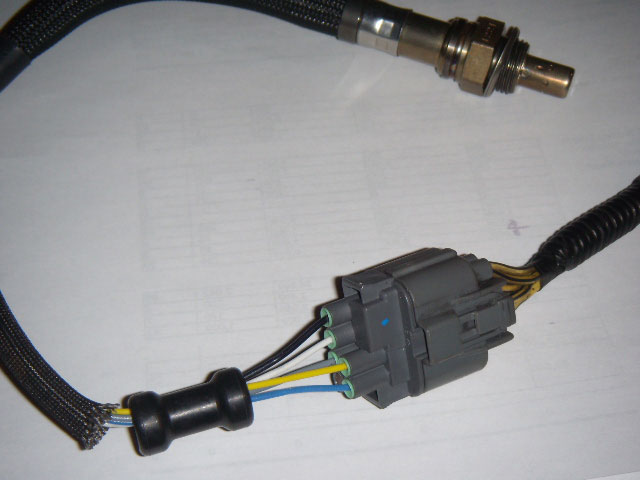 the 5-wire 02 sensor & female plug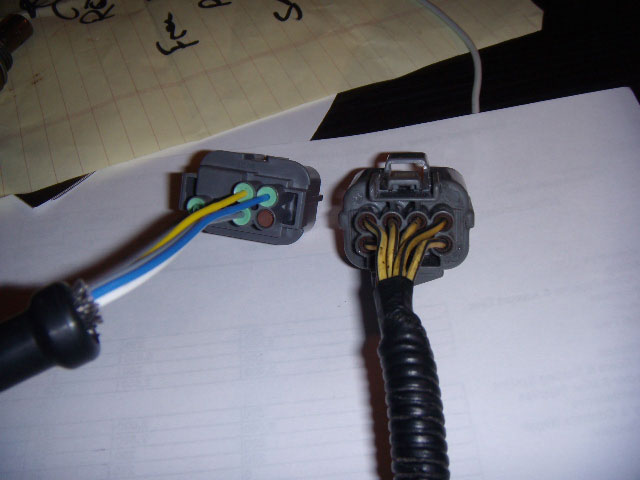 plugs separated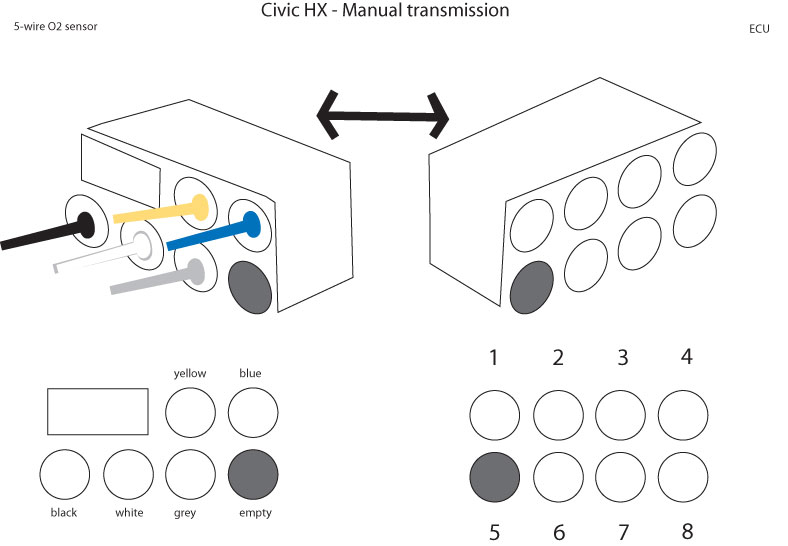 a diagram I made that shows the female plug. I need to know what color wires are in sockets 1, 2, 3, 4, 6, 7, 8. I already have a wiring schematic, so I know where they go on the ecu, but the schematic doesn't say where they go on the female plug
to the person who helps
11-07-2007, 12:41 PM
---
the ETM has everything you could ever need with wiring. (ETM = electrical troubleshooting manual)
the thicker version (service manual) has everything else.
there is another version, all though I don't remember what it is or what it covers.

the pages I posted were out of the ETM.
04-27-2014, 04:29 PM
Re: Civic HX owners, wiring question, 5-wire o2 sensor
---
Thread
Thread Starter
Forum
Replies
Last Post
Honda Civic / Del Sol (1992 - 2000)
Honda Civic / Del Sol (1992 - 2000)
Honda Civic / Del Sol (1992 - 2000)
Honda Civic / Del Sol (1992 - 2000)