92 EG: Blower Motor Problems
10-12-2013, 05:59 AM
92 EG: Blower Motor Problems
---
Hey guys, here's the breakdown. I've been without heat for 2 years and I want to fix my heater. All of my fuses are good, I bought a new blower relay, I bought a new resistor, and my motor still runs strong. Hooked it to my battery and it still spins. Here's the weird thing. My motor only spins in high speed when I "ground" it to this rail in the picture.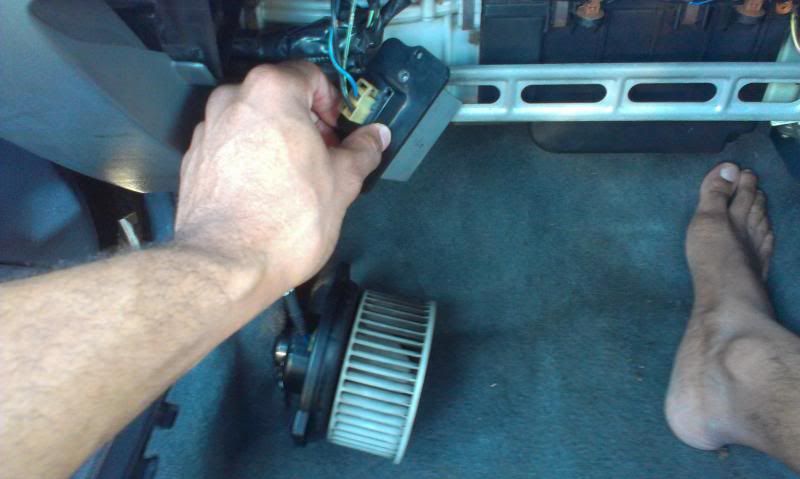 I've read that when the blower works in speed 4, the resistor is bypassed altogether, but I know the resistor is good because I just bought it yesterday. Also, even when I have my heater "off" via my climate control, it will still spin once I ground it to the rail. Any ideas guys?
10-12-2013, 08:04 AM
Re: 92 EG: Blower Motor Problems
---
I'll do that, but also. I thought this was weird too. I have space for two resistors, and when I plugged in my 92-95, my motor spun at full speed without needing a ground. I should've mentioned earlier that my original resistor is a 2000 model along with my heater assembly. The guy that did the wiring for my hatch frankenstein'd it. But here is a pic of the 92-95 resistor that's extra in my hatch O_O
Also, do you know what this connector is for?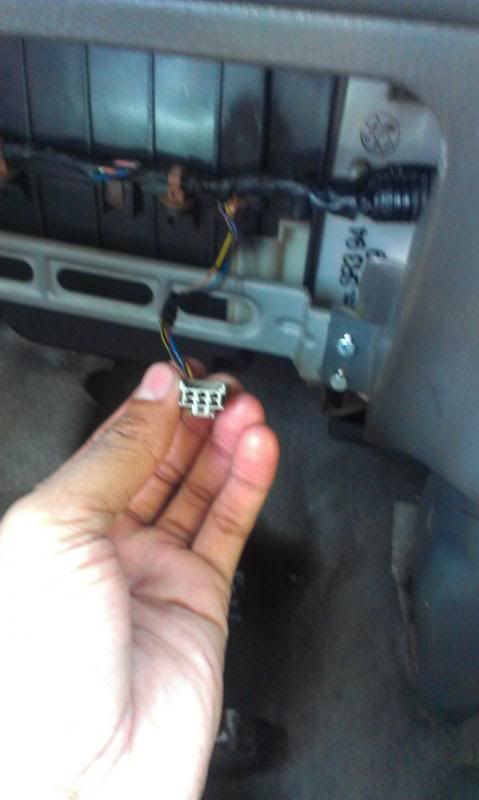 10-12-2013, 08:13 AM
Honda-Tech Member
Join Date: Feb 2008
Posts: 45,259
Re: 92 EG: Blower Motor Problems
---
The 00 Civic blower assembly differs from the EG one by having a high relay and power transistor rather than resistor. The heater control panels are also completely different.

So which of your heater components are 00 and which are EG?

I assume your blower assembly/unit and heater wire harness are 00. Is this correct? What else?
10-12-2013, 08:41 AM
Re: 92 EG: Blower Motor Problems
---
I believe it's just as you said, the blower assembly/unit and heater wire harness is of a 00 model. My climate control, which is completely unresponsive when I try to regulate the blower motor is a jdm EG one. It doesn't have the 1,2,3,4 for speeds, rather, it has the little slider-style **** to adjust speed.
Thread
Thread Starter
Forum
Replies
Last Post
Honda Accord & Crosstour (2003 - 2012)
Honda Accord (1990 - 2002)
Honda Accord (1990 - 2002)