1965 Honda S 600
07-04-2015, 11:57 PM
Honda-Tech Member
Join Date: Jun 2015
Posts: 11
1965 Honda S 600
---
Hey all
Newbie to Honda ownership, and very happy with the purchase!
The plan is to do a sympathetic 'preservation' of what I have now, yet knowing me, I'll probably end up doing much more than I planned.
It has been sitting for 9 or 10 years here in Adelaide, South Australia under a carport, and hasn't moved an inch until I had it delivered a couple of days ago.
The seller assures me it was running when it was parked up, yet the motor is locked up, so I will be trying to free that up and see how it goes.
I won't be spending thousands on a nut and bolt restoration, as I prefer originality, so don't expect a flawless car, as it will have faded paint, patina and the odd dent or scratch.
I'll try and keep it updated as I go over the next couple of months
Cheers
Lee
How i found it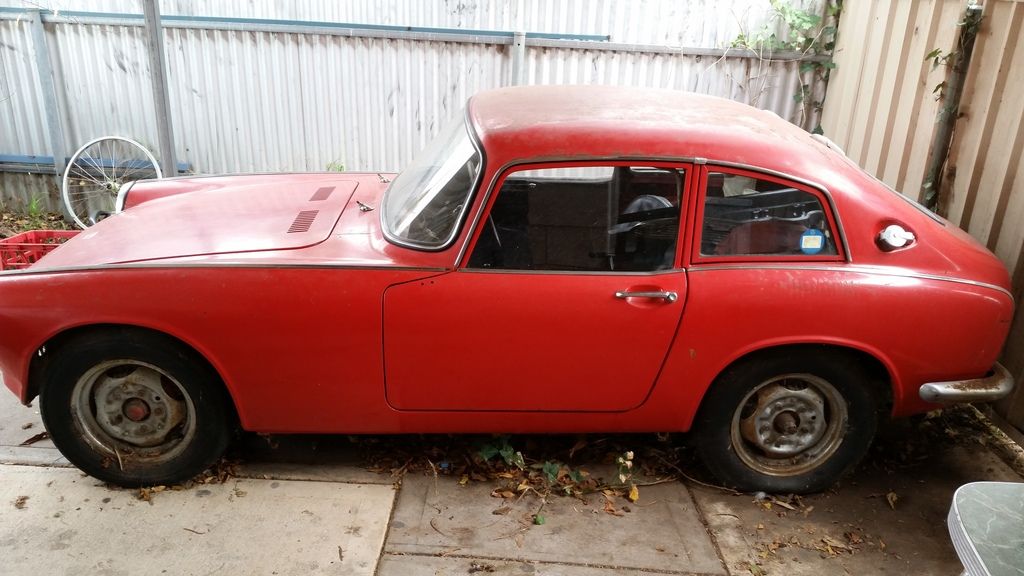 On the way home
Some light machine polishing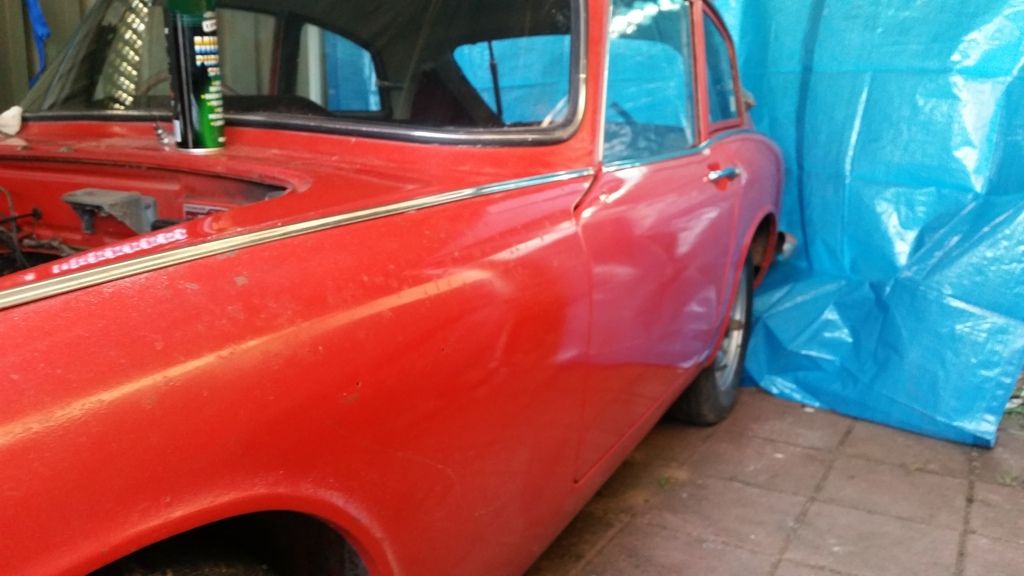 Interior reinstalled
More pics soon ;-)
07-05-2015, 12:06 AM
Honda-Tech Member
Join Date: Jun 2015
Posts: 11
Re: 1965 Honda S 600
---
I have the radiator and all of the other parts for the car except for a radio.
I'm mechanically minded, yet not a mechanic, so some of the work will have to be outsourced, yet I will be attempting to do most of the work myself at home.
I have recently finished a resto on my 1966 912 Porsche (no, I'm not loaded. It was cheap and had mates do some of the work on it) so I know what I'm in for with this Honda.
The engine
A brief Youtube video. Excuse the crap commentary, as i hadnt planned on doing it, so it was a spur of the moment thing
07-05-2015, 01:32 AM
Re: 1965 Honda S 600
---
Great stuff! Here's a good search for you then to keep you motivated:
Yafuoku Honda S600 Search
, including it seems a whole car for AUD6.45 as well:
Yafuoku S600 for sale
. There's a guy on eBay called Alfredo who makes and sells good repro carpet sets. Overall, your 600 looks in remarkable condition! There's an alternative to a radio:
fake radio blanking plate
. Here is one I did earlier myself too:
1966, 912, three gauge and assume your '66 was too? After three Porsche, my S800 is my first water-cooled device... Neko.
07-05-2015, 01:38 AM
Honda-Tech Member
Join Date: Jun 2015
Posts: 11
Re: 1965 Honda S 600
---
You had a 3 gauge right hand drive car? Wow thats rare! Mine is left hand drive and a 5 gauge mate
It was badly painted white when i bought it, yet we found out that the original colour was black, so we did a bare metal resto on it and replaced the floor pan. The body was virtually rust free, yet it had quite a few dents in it which my mate hammer and dollied back into perfect shape. It has virtually no filler in the body.
Thanks for the links Neko, it is appreciated
07-05-2015, 03:26 AM
Re: 1965 Honda S 600
---
Your black '12 looks tremendous! Love the plain steel wheels. We cheated a little and made the one above a 912/6, replacing the twin-port Kombi engine it came with with a 2.4... It was body number 600-something, so it was pretty early. Here are some more links:
o
Eurasia
.
o
Spread Tool
.
Eurasia has an Aussie distributor in QLD - Ricky Niigata I think, and Suzuki-san at Spread Tools is just great. While the deep thrum of a 4-cylinder Porsche is nice, especially snatching third out of a tight corner on full power, the 10,000 rpm capability of an S-series is something else! I might miss the body integrity and smooth style of my '57 356A, but the S-series simply eclipses it in terms of engine sophistication (and noise)!
You've got 2x chain cases to enjoy thrashing about noisily as well... Welcome to the club.
07-05-2015, 05:14 AM
Honda-Tech Member
Join Date: Jun 2015
Posts: 11
Re: 1965 Honda S 600
---

I've gone through it today, and I just can't find any rust, apart from a small 25cm piece near the dent in the rear quarter panel. The floors in all areas are in mint condition

The front nose panel where the left headlight has some minor damage, and the grille needs to be beaten back into shape, but it's nothing that can't be repaired easily.
I'll try to do some more in depth inspections this week, and maybe take some better pics with a good camera, and do another video

Thanks Neko, I'll hang onto those links for future referance
07-05-2015, 06:59 AM
Re: 1965 Honda S 600
---
07-25-2015, 07:10 PM
Thread
Thread Starter
Forum
Replies
Last Post